Feisty Mercury comes out fighting
Quicksilver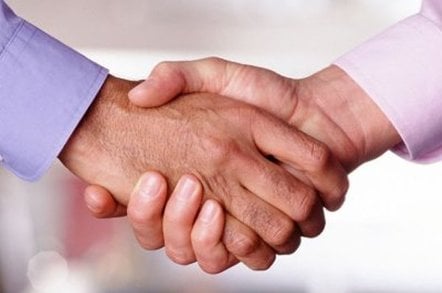 Mercury Interactive marketing chief Christopher Lochhead was in London on Monday to reassure investors, customers and employees that the company remains on track despite a US fraud investigation that prompted the departure of three of its most senior executives.
The enterprise software vendor's chief executive, general counsel and chief finance officer resigned earlier this month following an investigation into irregular allocation of stock option grants between 1995 and 2002.
Former chief executive officer Amnon Landan has left the company he founded, with Anthony Zingale stepping up from chief operating officer to lead the business technology optimisation firm. Mercury has delayed its Q3 financial results and said it would have to re-state historical results as a consequence of the misdated stock grants.
Lochhead said the investigation is focused only on stock options, not on Mercury's historical revenues or cash position which remains strong. Mercury markets a suite of software and services that help corporations achieve good IT governance and comply with regulations such as Sarbanes Oxley Act (SOX). The stock options under question date from before the time Mercury launched IT governance products, which in any case are nothing to do with stock option grants, Lochhead said.
Landan's replacement by Zingale was due to take place next year, according to Lochhead. "This doesn't change our strategy." he said. "The restatement of our financials will occupy our new CFO but the rest of the business will operate as normal. This won't be a distraction."
IT firms in the midst of financial investigations (something Lochhead claimed is no longer out of the ordinary) normally keep their head below the parapet but Mercury has come out fighting. One has to admire its bravura.
Mercury competes with CA, IBM, HP, BMC and CompuWare though not as head-on competitors. "Our financial reserves are strong. We will continue to invest in research and development and work on our acquisition roadmap... to expand our footprint in IT governance and application optimisation," Lochhead said. "The value of what we do and our financial operation remains just as strong as they were three weeks ago."
Rival sales teams out to exploit Mercury's forced management changes to swing sales ought to be beware. "My advice to them is pack a launch because we're going to crush them," Lochhead told El Reg. ®
Sponsored: Minds Mastering Machines - Call for papers now open