Xbox 360 to top PS3, analysts opine
Well, it'll be cheaper...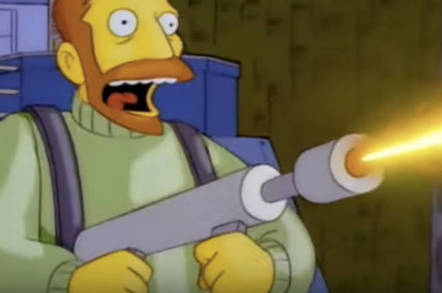 Tech Digest
Xbox to beat PS3 says analysts
Analysts at Merrill Lynch believe that the Xbox 360 will win the next console war, because of pricing. The report states: "The PS3 will not only be significantly more costly than Xbox 360 at launch, but will continue to operate at a cost disadvantage for several years... The Xbox 360 could be selling at half the price of PS3 in the latter half of 2006. Taking Sony's weakened financial condition and Microsoft's deep pockets into consideration, we conclude that Microsoft's Xbox 360 should emerge as the early winner in the next round of the game console wars." Merrill Lynch predict nine million Xbox 360 sales by end 2006.
Luxury wind-up torch
Wind-up torches are old hat, right? Fit only for filing alongside bog-standard solar bags, old school wind-up remote controls and pedal-powered mobile chargers? Well... no. Freeplay's Jonta one is actually a little special as it has a brilliantly bright beam capable of illuminating lost pennies and mice under sofas 50 metres away. This is the green torch equivalent of a Bentley and it works thanks to a combination of a super efficient LED and a rechargeable battery. 30 seconds charging gives 10 minutes of power and - when fully-cranked - you'll get 24 hours battery life on the energy-saving setting. Luxury comes at a price, of course: Freeplay's Jonta is £50 over at John Lewis.
PC tip of the day from Propellerhead
Personalising your PC
Here's a brilliantly simple little tweak to personalise your PC by putting an image and some words of your choosing into the Windows System Properties dialogue box that appears when you click System in Control Panel or use the keyboard shortcut Winkey + Break. It's a two-stage process, the first thing you have to do is find your image, simple colourful images work best, as it will end up quite small. Open it in Windows Paint or your chosen picture editing program, go to Image > Attributes and change the size to 96 x 96 pixels then use Save As on the File menu to rename the file as 'oemlogo.bmp' (without the quotes) and save it as a 256-colour bitmap in C:\WINDOWS\system32. The second stage is to open Windows Notepad and type in the following 3 lines of text:
[General]

Manufacturer=Rick's Computer

Model=BootLog 1
You can enter what you like after 'Manufacturer=' and 'Model=', though keep it short as it can end up looking messy. When you've finished save the file as 'oeminfo.ini' in C:\WINDOWS\system32. It should work straight away - no need for a reboot - and you can check your handiwork by pressing Winkey + Break.
Sponsored: Minds Mastering Machines - Call for papers now open