Sanyo pitches 'ready to use' rechargeable batteries
Better than dry cells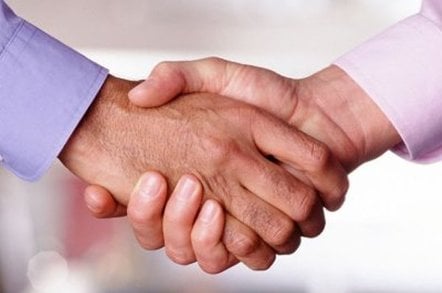 Sanyo will this month start selling a rechargeable battery that doesn't lose its charge if it's left unused, the company said yesterday.
The battery, dubbed 'Eneloop', is derived from a standard NiMH cell. However, like non-rechargeable batteries, Eneloops don't lose their charge over short periods of time. That, said Sanyo, will allow them to be delivered to the consumer fully charged and ready to use.
Sanyo hasn't eliminated the NiMH self-discharge cycle, just reduced it significantly. It claimed that a battery left unused for a year would contain 85 per cent of a full charge. Standard NiMH batteries would have long lost all their charge by that time.
Sanyo also said the batteries are fully recyclable once they've reached the end of their lives. The manufacturer said the cells will last for 1,000 recharge cycles, with negligible loss of capacity over that period thanks to only a "minor" memory effect - the process by which a rechargeable battery loses capacity when it's recharged.
Sanyo will pitch the product as an alternative to regular batteries: they're ready to use as soon as you open the packet, but because they are rechargeable they don't have to be thrown away when they empty for the first time. That makes them much more economic, Sanyo said - though at around $5 a cell, they're not cheap. It also claims Eneloop cells last longer on a single charge than a dry-cell battery does.
Packs of AA-sized batteries will go on sale on 14 November costing $10 for a pair. Sanyo will begin shipping AAA-sized cells on 21 January 2006 for $8 a pair. ®
Sponsored: Minds Mastering Machines - Call for papers now open