ADIC's modular midrange SMI-S
Cut-down enterprise library heads straight for LTO-3.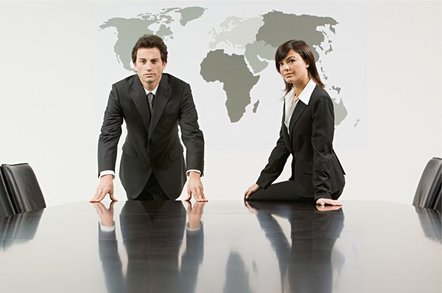 ADIC has given traditional one-box-fits-all tape libraries a kicking - and filled a gap in its line-up - with the launch of a modular library that can go to 18 LTO-3 drives and over 400 slots. Called the Scalar i500, it has native support for the SMI-S storage management standard and iSCSI, and replaces the smaller Scalar 100.
"We're taking the architecture of our enterprise-class i2000 and scaling it down - it has a server embedded in the box and the same software feature set," said Steve Mackey, ADIC's Euro product marketing director. He added that the i500 offers drive level partitioning into virtual libraries, and consists of a control module with a robot and tape drives, to which you add one or more library sections.
"It's designed for mixed media, but we're launching with LTO-3 only - the adoption rate for that has been very quick," Mackey continued. "LTO-3 is completely trusted because the LTO 1 and 2 releases were so reliable." He said ADIC will also offer capacity-on-demand, shipping libraries with more slots than you asked for; if you need the extra slots later, you can buy a licence key to enable them
The i500 also uses ADIC's proactive diagnostic software - an expert system which tracks both faults and impending issues, such as a tape cartridge approaching end of life. "It looks for data around the problem and raises a call when it's identified, then opens a repair window for the user to fix it without a support call," said Mackey, adding that an earlier version of this technology on the i2000 halved ADIC's number of service calls.
"Tape backup is admin-hungry, so there's a big demand for tools - customers want a single pane of glass to manage it all, so we have embedded SMI-S," he added. "If you are an EMC Control Centre or HP OpenView user, it's an added benefit because you only need one tool running."
The i500 faces stiff competition from the likes of Sun-StorageTek's Streamline SL500 and the Quantum PX500 family. Quantum marketing director Ted Oade applauded ADIC's support for SMI-S but criticised its capacity-on-demand plans. "We asked midrange users extensively, and they said they didn't want that," he said. "They were offended by the idea."
ADIC says that having one robot serving the whole unit is more cost-effective, but Oade argued that it means the i500 can scale in one direction only - upwards. "Our research found that half of all libraries sold get redeployed within three years," he said, "and they are often redeployed to smaller business units." He said that having a robot per section, with a pass-through for tapes, means libraries can be disaggregated as well as aggregated.
"They're using capacity-on-demand as a crutch to address more users" with the same hardware, Oade said, adding though that overall, the i500 is "good news for users - manufacturers are investing in innovative products. It shows the strength of the midrange market." reg;
Sponsored: Minds Mastering Machines - Call for papers now open