Intel shoves dual-core Xeon MP out the door
AMD's lead shrinks a tad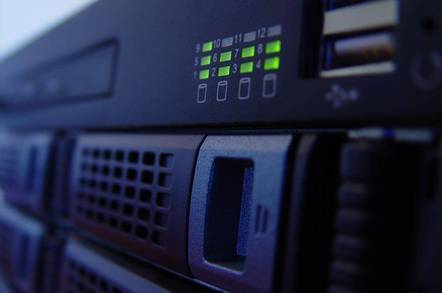 Intel has again pushed ahead with being behind on the dual-core server processor front. The chipmaker today said its dual-core Xeon intended for servers with four or more processors has started shipping today, instead of in early 2006 as originally planned. This puts Intel just about seven months behind AMD, which shipped its dual-core, four-way+ Opteron in April.
The "Paxville MP" processor has been given the name Dual-Core Xeon processor 7000 and ships at up to 3.0GHz with a 667MHz front side bus. Early next year, Intel plans to sell a chipset with an 800MHz front side bus.
Intel also revealed that it plans to ship the Xeon MP chip code-named Tulsa in the second half of 2006 with the product being built on a 65nm process. The dual-core chip will have a 16MB L3 cache and will slot into the same systems that use the Xeon processor 7000.
The news comes one week after Intel admitted that its four-core Whitefield chip had been killed and replaced by Tigerton. The Tigerton chip will work with the new Caneland platform and include support for fully-buffered DIMMs. It will also have four memory interconnects instead of a shared bus. This technology is intended to compete with AMD's direct connect and hypertransport technology, although few analysts believe Intel can challenge its rival in pure performance.
The 3.0GHz Xeon processor 7040 will cost an astonishing $3,157 in large quantities. ®
Sponsored: Minds Mastering Machines - Call for papers now open