HP hopes users warm to Itanium blade servers
Unix adventure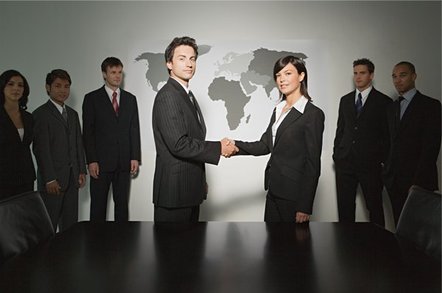 HP has started slinging an Itanium-based blade at customers looking to run HP-UX on compact systems.
The Integrity BL60p will ship in the first quarter of next year and hold two Itanic processors. HP has picked 1.6GHz versions of Intel's "Madison" version of Itanium with 3MB of cache. Up to eight of the blades can be slotted into HP's 6U chassis.
Customers will be pleased to find that the Itanium-based server can work alongside Xeon-based and Opteron-based blades in the same chassis. HP, however, plans to pitch the Itanic systems at HP-UX customers whereas Windows and Linux users pick up the x86 systems. HP will eventually offer support for Windows and Linux on the Itanic kit, but has not released a delivery date for the OSes.
"It's just a matter of time and testing," said Brian Cox, director of server marketing at HP, in an interview.
HP currently trails IBM in the blade server market, but the two vendors combine to take more than 70 per cent of total blade sales. Dell and Sun Microsystems have been slow to compete in this vibrant and lucrative part of the server market.
IBM has enjoyed some success selling its AIX version of Unix on PowerPC-based blades. HP will likely face greater challenges moving HP-UX due to Itanium's poor market acceptance. Intel didn't do its close partner any favors last month by delaying the release of the dual-core Montecito version of Itanium until the middle of next-year. HP plans to offer blades built around this chip that promises better performance and lower power consumption.
Despite Itanic's power-hungry nature, HP said customers can safely stack a rack full of the BL60p boxes. The company expects large customers to buy the systems to handle serious business software such as databases, ERP and CRM applications.
Customers can use HP Systems Insight Manager for administration of the Itanium-based systems and tap HP-UX 11i Version 2.0's partitioning tools to divvy up each system into six separate virtual servers. A two-processor box will start at close to $6,000. ®
Sponsored: Minds Mastering Machines - Call for papers now open