Zend scripts industry PHP push
More open source then ever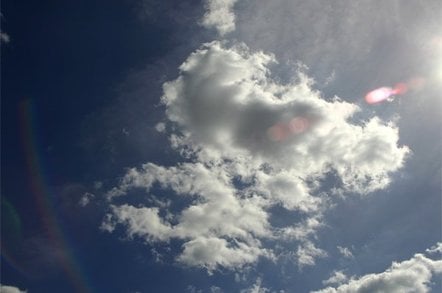 Zend Technologies is rallying vendors and the open source community to promote industry wide consistency in PHP and promote greater developer uptake.
Zend has created the PHP Collaboration Project with backing from 14 software and hardware companies. The project will create the Zend PHP Framework to help standardize the way PHP applications are built. Those supporting Zend include IBM, Oracle, MySQL, SugarCRM, ADP and FileMaker.
The project's goal is to bring "extreme simplicity," an open standard, a friendly license, and a structured development process to a uniform PHP code base for use in next-generation PHP applications, according to Zend.
Zend has also joined the Eclipse Framework as a strategic developer to mesh further development of PHP with the open source community. Zend plans to lead an Eclipse PHP project to improve integration between PHP and application development tools founded on the Eclipse framework. The project is also likely to help integrate Zend's own PHP environment and third parties' tools.
PHP has been seized on by a growing number of developers, who see PHP as a low-cost, relatively easy way to develop web-based applications. PHP is an alternative to Microsoft's ASP.NET and Sun Microsystems' Java Server Pages (JSPs). More than 40 per cent of all web applications run on PHP, Zend said.
"The Open source Zend PHP Framework and Eclipse-backed development environments initiatives, combined with PHP's exceptional ease of use, will transform the way web applications are developed and deployed," Zend chief executive Doron Gerstel promised.
PHP's growing popularity has been recognized by platform providers. Companies are keen to ensure that PHP developers build applications that draw on their own infrastructure software, such as databases. IBM and Oracle earlier this year agreed separately to integrate Zend's PHP environment with their databases.
Intel Capital and SAP Ventures, meanwhile, invested an undisclosed amount in Zend this year for Zend to optimize PHP for Intel products and develop its commercial infrastructure. Zend is home to two of the founders of PHP who developed Zend's open source Zend Engine, while the company also provides PHP services.
The renewed push for PHP comes after analyst Evans Data Corp (EDC) reported a substantial decline in the use of PHP by developers in Europe, the Middle East and Africa (EMEA). In August, it was reported that PHP interest had dropped 25 per cent year-over-year with 40 per cent of developers saying they had no plans to evaluate or use PHP for future projects.
EDC blamed the drop on the failure of PHP to penetrate the enterprise developer market.®
Sponsored: Minds Mastering Machines - Call for papers now open