IBM unsheaths blade PCs
Let's get virtual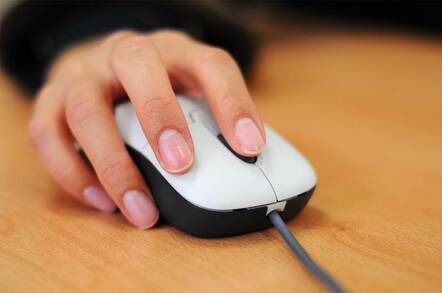 PCs live on at IBM, where Big Blue reckons it can squeeze up to 20 traditional desktop users on a single blade server, and has tapped VMware and Citrix as software partners for its new "IBM Virtualized Hosted Client Infrastructure" program.
Start-up ClearCube has been hammering away at the blade PC idea for some time, and continues to partner with IBM. HP too has a PC blade, although IBM was quick to remind us that this product is designed for a single user instead of numerous users on one machine.
The big sell with these products has always been that they're easier to manage, quieter, cheaper and more secure than standard PCs. The big downside has always been that they're not PCs. Few companies can stomach the idea of ripping out their traditional PC infrastructure in favor of this newfangled blade thing.
By tapping close partner VMware's technology, IBM thinks it may have an edge over other PC blade and thin client rivals. VMware's code helps divvy up IBM's Xeon- and Opteron-based blade servers.
"VMware virtual infrastructure boosts server utilization rates to up to 80 per cent, driving more efficiencies than a solution that is merely dedicated hardware to support desktop features," said VMware VP Brian Byun, who many of you will remember from yesterday.
IBM will then use Citrix Presentation Server to transmit data to the client terminals and give users a virtual Windows XP experience.
IBM has started beta testing the Virtualized Hosted Client Infrastructure and will sell the package through global services starting in the first quarter of 2006. ®
Sponsored: Minds Mastering Machines - Call for papers now open