Fujitsu and Software AG set sail to chart services
Be there Dragons out there?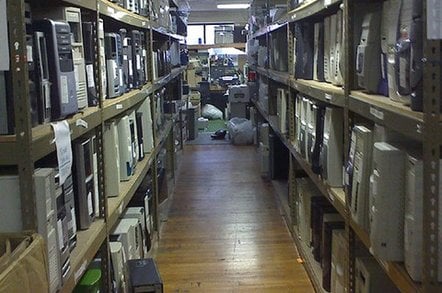 Fujitsu Software and Software AG are collaborating to make it at least a little bit easier to map the software services floating free around the typical organizaton.
One of the troubles with Service-Oriented Architectures is the very obvious fact that just about every software vendor in the world has a story to tell users, and most of the stories are subtlely – and sometimes significantly – different. If the vendors were ancient mariners, they would be spinning yarns of adventures in uncharted waters, and if they had any charts at all they would be littered with the legend: `Here Be Dragons'.
So, if users looking towards the notion of exploiting SOA can get their hands on some technology that provides a map of some sort it could be an advantage, especially if it also helps them turn some of the dragons into pussy cats.
That is, at least in part, the objective of CentraSite, a joint development between Fujitsu Software and Software AG. This is a repository of applications metadata that aims to provide a topology of available services within an enterprise, covering the relationship between the functions being employed to create them.
The idea is that it should become the map of what makes up a service, be it new applications code, existing legacy applications, or component functions effectively `extracted' from those legacy apps. This latter capability should mean that users can get a better level of re-use of existing applications investments.
The idea of a repository or map of a service is not new. Companies such as Systinet have already launched products in this area. But Fujitsu and Software AG claim that CentraSite adds new capabilities, such as the management of metadata concerning the initiation of services, plus providing dependency information and impact analysis reports.
To begin with, Fujitsu and Software AG are aiming to exploit the development themselves. Fujitsu will be incorporating the technology into its Interstage Business Process Manager, while Software AG will be adding it into its Enterprise Information Integrator and Enterprise Service Integrator.
The pair does, however, plan to start a community program aimed at getting both external business partners and other software vendors to start using CentraSite.®
Sponsored: Minds Mastering Machines - Call for papers now open