EMC cheers software surge and Q3 sales swell
CEO proud and happy to say so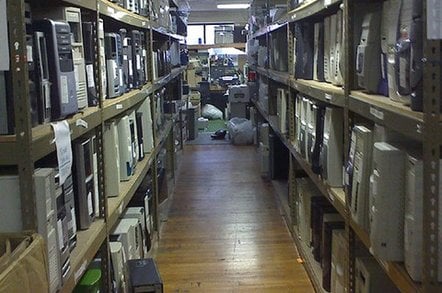 Aided by higher software and services revenue, EMC posted double-digit growth in its third quarter. This session marked the ninth consecutive quarter of double-digit gains for the storage giant.
EMC posted revenue of $2.37bn - a 17 per cent year-over-year rise from the $2.03bn posted in the same quarter last year. Net income during the third quarter reached $422m, which compares to net income of $218m reported in 2004. All of EMC's major businesses enjoyed gains, but software and services showed the most significant growth.
The solid quarter put CEO Joe Tucci in a mood to praise his job well done.
"Few companies in our industry have been able to match the record of consistency and execution that EMC has achieved so far this year," Tucci said. "Each of our major business segments and geographies continued to grow by double-digits during the third quarter, reflecting the power of our model, the soundness of our strategy and the excitement customers have about our expanding portfolio of solutions."
EMC's extended software company buying spree continues to pay dividends, especially from a growth perspective. The company often points to subsidiary VMware as one of its high-flyers and has seen software revenue swell to account for 37 per cent of total sales.
It's hard to say if EMC can keep up such growth in the long-run without making similar, large acquisitions. In the meantime, however, it has the luxury of gloating over hardware rivals stuck in single-digit growth territory.
EMC's storage systems revenue increased 15 per cent year-over-year to $1.09bn. Software license and maintenance revenue jumped 16 per cent to $865m, while services revenue surged 25 per cent to $402m.
In the fourth quarter, EMC expects revenue to come in between $2.67bn and $2.69bn. ®
Sponsored: Minds Mastering Machines - Call for papers now open