Fujitsu breaks from Intel-only camp, embraces Opteron
And then there was one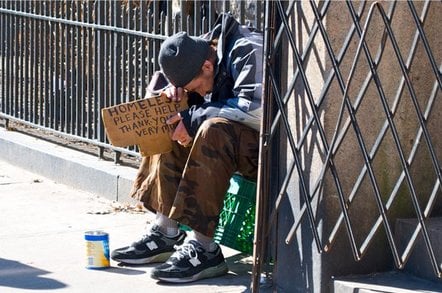 AMD continues to add big names to the Opteron camp with Fujitsu today revealing plans to sell two servers based on the dual-core, 64-bit chip.
Later this year, Fujitsu will roll out the Primergy RX220 rack server and the Primergy BX630 blade box. The systems will run on the latest versions of AMD's Opteron chip and sit alongside SPARC-, Itanium- and Xeon-based gear already in Fujitsu's stores. With Fujitsu on its side, AMD can now claim four of the top five server vendors as customers. Dell insists on sticking with Intel only.
"The inclusion of AMD Opteron in the PRIMERGY family offers our customers the widest range of choices for how they build out their data centers to meet both current and future needs," said Richard McCormack, an SVP at Fujitsu Computer Systems. "With AMD Opteron-based servers, our customers will be able to achieve greater density and price performance, two top-level data center goals."
A number of hardware makers have become more vocal about their support for Opteron since AMD filed an anti-trust lawsuit against Intel. Motherboard supplier Supermicro, for example, agreed to appear in an AMD press release about third-party Opteron server sellers. And now Fujitsu is pointing to the power consumption, performance and price benefits of Opteron over Intel's Xeon chip. For some reason, such impressive edges mattered less to customers just a few months ago.
The RX220 will ship in December, starting at $1,700. It will be a 1U server aimed at high performance computing centers. The BX630 will ship in mid-November at a starting price of $2,350. Fujitsu will support linking two of these two-way blades together to create an eight processor core packed dynamo. The new blades will fit into Fujitsu's existing BX600 chassis and can be used alongside Xeon-based kit, if you can stand the heat.
Intel recently put out its first real response to the dual-core Opteron with the Paxville - aka "Hot Carl" - version of Xeon. The chip giant expects to roll out more sophisticated dual-core chips next year. In the meantime, it seems AMD will happily pick off formerly Intel-only customers.
Reporters and analysts who have covered Fujitsu for any length of time will relish one of the more amusing angles of this deal.
A couple of years back, Intel's marketing staff saw Fujitsu's embrace of Itanium as the signal to unleash a flood of anti-Sun gossip. Intel staffers insisted that Fujitsu, in secret, had already agreed to give up on SPARC and go Itanium only in the long run. Well, er, that didn't quite pan out with Fujitsu and Sun signing an extensive engineering and sales deal around SPARC, Itanic turning into a total disaster and now Fujitsu picking up Opteron. Worth a chuckle. ®
Sponsored: Minds Mastering Machines - Call for papers now open