ID card debates need reframing
Calm down dear, it's only an ID card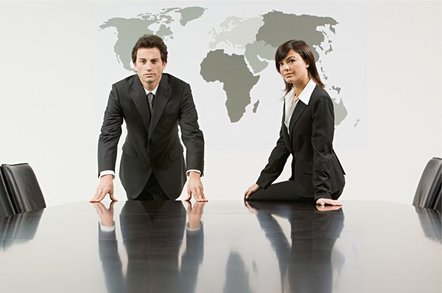 RSA Europe 2005 Dame Pauline Neville-Jones, ex-chairman of Qinetiq and a former head of the Joint Intelligence Committee which oversees UK security services, told the Register that international agreements on security and technology are needed for the good of the business community and wealth generation, rather than as a tool against terrorists.
She said: "Some sort of commonality between nations would be good, and would help guarantee freedoms – corporates will reign in the more ambitious governments."
Neville-Jones said: "Incompatibilities on approaches to security mean governments behave awkardly. Look at the US and biometric passports – the technology did not work and it created hostility and damage to the US economy – many students could not get into the country. And it has not been demonstrated that it had any benefit to US national security."
She also said the UK government should reframe the debate about ID cards to illustrate to consumers the benefits of such a scheme rather than scaring them with talk of terrorists. She pointed out that most of the 7 July bombers would have had ID cards.
"ID management in the UK is primarily about business and government service provision – the government needs to explain to people the importance of confirming their own identity rather than discussing it in the context of terrorism. Consumers understand there is a security angle to this but it needs to be discussed in a more measured way."
She welcomed work by the European Commission and the OECD but said there needs to be more international discussion. She also complained that the legal fraternity have not done enough to engage in and promote debate.®
Sponsored: Minds Mastering Machines - Call for papers now open