Automatic software licence checks are 'users' choice'
Well dangle my dongle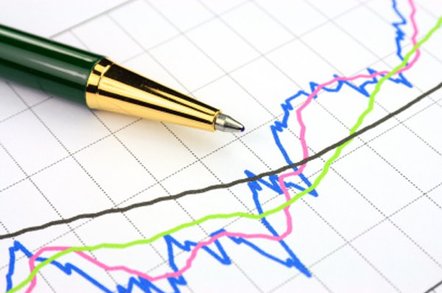 Most business enterprises are finding it increasingly difficult to keep track of software licence compliance, with 72 per cent of firms manually tracking compliance, or carrying out no tracking at all, according to a report from the Software and Information Industry Association (SIIA).
The report, "Key Trends in Software Pricing and Licensing" shows an increasing preference for digital licensing methods, with over half of the 484 software industry executives surveyed explaining that their firms wanted their licensing automatically enforced.
This represents a six per cent increase on last year's study.
The report, sponsored by the SIIA, the Centralized Electronic Licensing User Group (CELUG) and Macrovision, was unveiled at the SoftSummit 2005 Conference in Santa Clara, California, on Monday.
It reveals that independent software vendors and enterprises lack alignment on licensing policy satisfaction.
According to the study, although more than two-thirds of software vendors have changed their pricing and/or licensing policies during the past two years – and 57 per cent say they are satisfied with those policies – only 28 per cent of enterprises say they are satisfied with their vendors' pricing and licensing strategies.
"Many software companies today are in the midst of important changes in their businesses," said Ken Wasch, president of the SIIA. "The data from this study show that although software vendors are moving forward and adapting to new market realities, they need to embrace the new models in order to grow revenues and keep customers happy."
The survey reveals that software vendors and enterprises are continuing to move toward subscription-based business models. The number of vendors offering subscription models as their primary pricing method rose to 40 per cent this year, an increase of seven per cent over the previous year's survey. By 2007, that number is expected to reach 60 per cent.
Similarly, the number of enterprises who prefer to purchase software through subscriptions increased seven per cent to 43 per cent, showing increased interest from customers.
Concurrent licensing grew by 11 per cent to 53 per cent in the last year, while per machine/per server licensing dropped by seven per cent, says the study. It found that among independent software vendors there was a 16 per cent fall in the prevalence of the per machine/server model, and it expects metric-based licensing to reach almost 40 per cent among vendors by 2007.
Processor-based licensing failed to take off this year, despite some large vendors' aggressive efforts to licence per processor. Only six per cent of enterprises prefer this kind of licensing.
In fact, the top licensing models were product activation and network, as software vendors continue to move away from older licensing models such as serial numbers, dongle/USB keys and audit and compliance teams. Product activation is becoming the leading method, with 47 per cent using it today and 57 per cent expected to use it by 2007, says the report.
"As the software industry matures and vendors become more customer-centric, we will start to see more diversity in the product assortment and pricing offered," said Fred Amoroso, CEO of Macrovision. "Software vendors are turning to new licence models and automated compliance technologies to ensure that enterprise needs are met."
See: The 16-page report (you will need to join by completing a form – which is free – to download this)
Copyright © 2005, OUT-LAW.com
OUT-LAW.COM is part of international law firm Pinsent Masons.
Sponsored: Minds Mastering Machines - Call for papers now open