Adaptec to offload costly systems growth engine
Anyone need a kick in the NAS?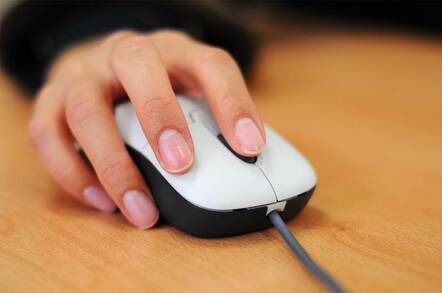 Adaptec has issued a systems SOS, asking a financial services firm to help it offload a pair of storage lines once meant to be the future of the company.
Adaptec this week recruited Credit Suisse First Boston (CSFB) to find a suitor for its Snap Server network attached storage (NAS) boxes and Eurologic block systems hardware and software. This move comes as troubled Adaptec tries to streamline its business and focus solely on SATA and Serial Attached SCSI products. Adaptec spent $30m to buy Eurologic in early 2003, and another $100m to pick up Snap in mid-2004.
"As mentioned in our last earnings call, our management team has been conducting a very thorough analysis of all of Adaptec's businesses and operations," said Scott Mercer, the interim CEO of Adaptec. "While we have successfully built a solid suite of storage systems products and gained a volume leadership position in NAS, it became clear that we needed to simplify our business model."
Despite $80m in revenue per year, Adaptec's systems business appears to be more of a burden than a blessing at this time. The company has fumbled through a year of poor earnings results. Most recently, Adaptec posted first quarter revenue of $98.4m - down from $115.5m one year earlier. It also reported a net loss of $36m compared with flat net income in the first fiscal quarter of 2005. Adaptec has lowered its fiscal guidance in four straight quarters.
Adaptec had once managed to secure a nice win for the Snap business, serving as a supplier for IBM. That business, however, never swelled as hoped.
In late September, the company announced another long-term savings move by saying it renegotiated a RAID controller deal with IBM.
"In analyzing Adaptec's various businesses, it became clear to us that delivering add-on products for IBM's eServer iSeries and pSeries systems would not be a long term profitable business opportunity for Adaptec," it said at the time.
As a result, Adaptec received a $22m payment from IBM and announced a $26m loss "on the sale of assets and impairment of related goodwill."
All has clearly not been well at the company since CEO and President Robert Stephens retired in May.
The move away from systems caused underwear to bunch up throughout the financial community. Adaptec had positioned the systems products as key to its future growth and downplayed SATA and SAS sales.
Where will Adaptec's gear end up? Surely plenty of players are in the market for a discounted NAS line. ®
Sponsored: Learn how to transform your data into a strategic asset for your business by using the cloud to accelerate innovation with NetApp