Read Microsoft's Linux reports, says Novell
Get all the propaganda, er, facts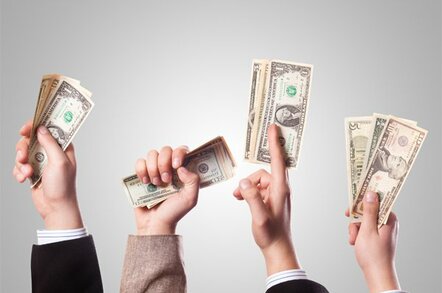 Windows and Unix users evaluating Linux should read all studies on Total Cost of Ownership (TCO), even those from Microsoft, according to Linux champion Novell.
Brian Green, Novell's director of solutions management, has urged potential customers to "get the big picture" even though TCO reports sponsored by Microsoft quote selectively on the performance of Linux. Green noted Novell had also quoted from the same reports used by Microsoft in an attempt to further Linux.
"All these reports have something to contribute," Green said on the opening day of LinuxWorld in London on Tuesday. "Keep in mind that many vendors use extracts from the reports containing only the pieces you want to see."
Green added: "Not all of the information you read about Linux TCO is favorable... I suggest you read this. You have to draw your own conclusion." Green advised that a final decision on TCO would be based on factors that are unique to organizations' own conditions.
Green's comments come two-years into a controversial "Get the facts" campaign from Microsoft waged against Linux, which has seen a series of sponsored analyst reports produced to highlight the advantages of Windows over Linux.
IBM, the world's largest distributor of Linux, recently took issue with "Get the facts" releasing a sponsored Robert Frances Group report it claimed proved Linux delivered and improved TCO compared to Windows.
Steve Mills, IBM's senior vice president and group executive, pre-empted this report saying independent studies had consistently demonstrated a cost advantage for Linux with any "typical" workload. "The cost benefit gets debated and debated and debated," Mill told LinuxWorld in San Francisco earlier this year.
Staffing costs have become an increasing factor in TCO assessments, according to Green. Concerns center around the availability of certified and trained Linux staff and the perceived need to re-train Microsoft and Unix users and administrators.
Green warned this is an issue pointed to by rivals but said organizations would find existing Unix skills are transferable to Linux, adding that companies would save money running Linux compared to proprietary offerings.
"This is something that's promoted by our competition. Consider this as part of the bigger picture of TCO. We have customers who have moved and see the advantage of the whole Linux solution," Green said.®
Sponsored: Minds Mastering Machines - Call for papers now open