Business leaders team up to fight piracy
Talk the talk, walk the plank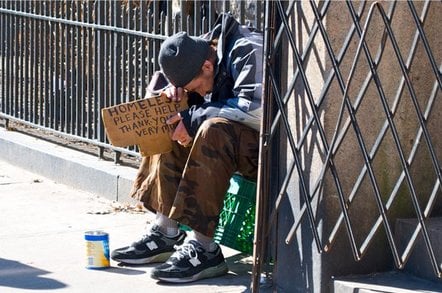 Business leaders from across a wide spectrum of industries including entertainment, pharmaceuticals, and software companies met in London yesterday to globalise industry's fight against counterfeiting and piracy.
High on the agenda was a discussion on how their individual anti-piracy efforts can be coordinated. The meeting was organised by the BASCAP (Business Action to Stop Counterfeiting and Piracy) - an initiative of the International Chamber of Commerce.
BASCAP describes itself as the world's only global, cross-sectoral anti-piracy initiative. However both of the co-chairs of the organisation hail from the music industry - Eric Nicoli, chairman of EMI Group and Jean-René Fourtou, chairman of Vivendi Universal. Indeed, questions about the music industry's fight against piracy were prominent in a press conference following the meeting to the point where issues suchs the danger posed by knock-off drugs barely got a look in.
The group aims to pool the resources of the various industry sectors affected by counterfeiting and piracy, develop a set of tools to deal with the issue and share best practice. Bascap is to launch a "concerted international campaign" to educate governments and the wider public of the consequences of piracy, so expect plenty of lobbying activity from the organisation in future. It is seeking to encourage government to plough more resources into the enforcement of intellectual property rights.
Bob Wright, chairman and chief exec of NBC Universal, said that pirates work cross-platform so diverse industry groups need to come together in response. However, BASCAP doesn't intend to supplant trade groups in the fight against piracy in individual markets.
Nicoli of EMI said that BASCAP expect industries to continue their own anti-piracy efforts efforts. "But by coming together collectively in the BACSPA we can give industry as a a whole a voice, especially in the developing world. It won't be possible to eradicate piracy but we can push it back. In the music industry we've contained piracy but it's taken years," he added.
BASCAP reckons its international make-up will help it grab the attention of governments in the developing world, but it refused to comment on questions about where most piracy originates and distanced itself from suggestions it would target developing countries. There was some serious financial muscle at yesterday's meeting (for example, Microsoft's Steve Ballmer dropped in by video conference) but the relevance of the group in fighting piracy is still very much to be determined. ®
Sponsored: Minds Mastering Machines - Call for papers now open