Judge sets AMD, Intel disclosure date
Document hand-over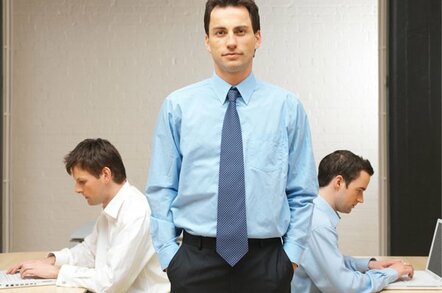 AMD vs Intel Judge Joseph J Farnan Jr of the Delaware District Court has told lawyers representing AMD and Intel to exchange disclosures this coming Thursday.
The procedure usually allows both parties to see what the other is holding in evidence to back up their claims, what witnesses they will call to support that evidence and so on. However, both AMD and Intel have agreed to delay that poart of the disclosure process, AMD told us. The disclosure this Thursday will be only of individuals "likely to have discoverable information that the disclosing party may use to support its claims or defense", according to the court documents.
AMD launched its legal action against Intel in June this year, and subsequently issued subpoenas against quite a few computer companies' US offices. Many firms have accepted the requests enshrined in the subpoenas, most notably Dell, which announced its willingness to comply last month. NEC, on the other hand, filed a whole series of complaints with AMD's demands.
Intel last month formally rejected AMD's allegations that it attached anti-AMD conditions to marketing funds offered to customers. "The decision whether to purchase from AMD, and in what quantity, is made by these customers without coercion or anticompetitive conditions," the chip giant said.
AMD is seeking "millions of dollars" in damages from Intel for various anticompetitive acts which "also had the effect of interfering with AMD's right to engage in normal business and marketing activities". ®
Sponsored: Minds Mastering Machines - Call for papers now open