ConSentry aims to contain malware outbreaks
Cisco NAC 'in a box'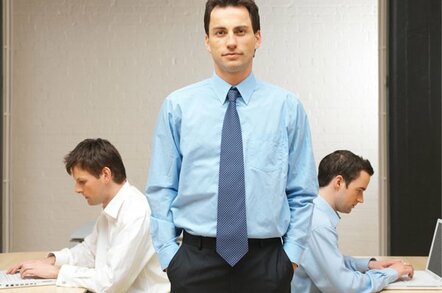 Networking start-up ConSentry Networks is challenging Cisco with the launch of an appliance device designed to contain malware outbreaks within internal networks. The firm's Secure LAN Controller product also controls user access to resources on a network.
ConSentry's flagship CS-2400 and entry-level CS-1000 products are the first products from the firm. Their release this week is accompanied by ConSentry's entry in the European market with the creation of an office in Frankfurt, Germany. The firm has raised $31.1m in financing to back its aggressive go-to-market plans.
Dean Hickman-Smith, VP of worldwide sales at ConSentry, said the firm's line of policy enforcement appliances delivered Cisco's self-defending network promise of defending against computer viruses and hacking threats without the need for a forklift upgrade.
Cisco declined our invitation to comment on ConSentry's entry to the market.
Traffic cops
ConSentry's 10-port CS-1000 and 24-port CS-2400 systems are designed with the architecture featuring a programmable 128-multithreaded CPU and custom ASICs that allow them to sit on high-speed LANs without hitting performance.
The device tracks the identity of a user once they are authenticated, thereby allowing network administrators to control access to LAN resources and applications on a user and group basis. Once identified, a user's activity is continuously tracked and can be used to trigger incident reports and cite violations that can be managed through access control policies. The Secure LAN Controller uses anomaly-based detection algorithms (as opposed to anti-virus signatures) to detect and contain possible malware outbreaks.
"The products control user access to resources after they log onto networks and are akin to security guys searching for and throwing out unruly people in a night club after the bouncers (firewall and perimeter security devices) have let them in," Hickman-Smith explained.
ConSentry has signed up a number of European distributors to spearhead its launch on the continent including equIP Technology for the UK; Entrada for Germany; Miel for France and eb-Qual for Switzerland. Pricing for the ConSentry LAN Controller family starts at $22, 495. ®
Sponsored: Minds Mastering Machines - Call for papers now open