Ex-AMD man fined $1m over bribery scandal
Seagate, STMicro former workers jailed and fined too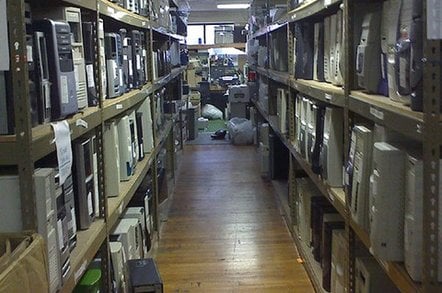 A former AMD inventory planner was yesterday sent to prison for more than three years for accepting bribes totalling $1m from Citiraya Industries, a Singaporean electronics recycler.
Ex-employees from Seagate, STMicro and 3M were also sentenced by the Singaporean court to jail terms of four weeks, 13 months and four weeks, respectively. The four - Johnny Seow Teck, Chang Kar Yang, Francis Wong Chin and Bobby Teh Ah Bah - were also fined between $11,800 and $945,600.
District Judge Wong Keen Onn at the Subordinate Court said the hefty fines, described by local lawyers as more harsh than usual, were intended to send a strong warning that corruption within publicly-listed companies will not be tolerated.
The convictions, reported by Singapore's Business Times, arose from claims that Citiraya principals had offered technology company workers financial incentives to turn a blind eye to the resale of products scheduled for destruction and recycling.
According to the paper, the four convicted yesterday were among 11 people so far charged over the affair. Among those who have yet to appear before the court are Citiraya CEO Ng Teck Lee and his brother, Ng Teck Boon, Citiraya's former assistant general manager. He faces 193 charges of falsifying accounts and bribery. ®
Sponsored: Minds Mastering Machines - Call for papers now open