RSS goes to work in Windows
Next stop: business applications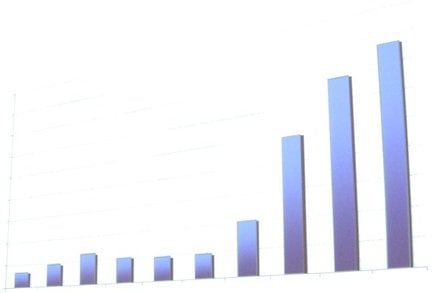 RSS maybe more commonly associated with millions of blogs, but Microsoft is preparing to take the popular XML technology a step further - into the enterprise.
Microsoft's decision to put Really Simple Syndication (RSS) into the next edition of its Dynamics customer relationship management (CRM) software, for business users to easily access their freshest sales data, will be the tip of the enterprise iceberg.
Microsoft is putting RSS into Office 12 so Outlook users can subscribe to feeds that are then fed into their email in-box. Outlook will users to search and store feeds in folders, apply rules, and pull feeds into other Office applications.
Also getting the RSS treatment is SharePoint Portal, with document libraries and lists getting a corresponding RSS feed that users can subscribe to and receive as updates.
"CRM is one of the first examples of how we see RSS unlocking data in the back end data systems," Amar Gandhi, Microsoft Internet Explorer group program manager, told The Register during a recent interview. Microsoft revealed plans to RSS-enable its CRM last week at the Professional Developers' Conference (PDC)
Chris Caposella, vice president for Microsoft's information worker product management group, told software developers attending PDC Microsoft believes RSS would be transformed into a platform that embraces business applications.
Turning applications like calendar and contacts into RSS feeds would help drive Microsoft's mission of integration between Office with back end servers and enabling more dynamic access to different types of data. "These applications [calendar and contacts] want to not only tap into the files they are asked to, but also into the store that the user is subscribed to and to then pick up that data," Gandhi said.
Underpinning RSS-enablement of Microsoft's business applications is the fact Windows Vista, due in 2006, will feature an RSS store to suck-in and store feeds.
According to Microsoft, putting an RSS store into the operating system will help foster innovation by companies currently shipping RSS aggregators. Gary Schare, director of marketing for internet platforms and security, said that Microsoft is taking care of the RSS plumbing, a move that will enable aggregators to develop value-added features like creating better search and watch lists.
"We can focus on great ways to focus and present the data so user can manage the information. Aggregators don't have to build the RSS plumbing to pull down and mange the feeds and make sure you don't run out of disk space," he said. ®
Sponsored: Minds Mastering Machines - Call for papers now open