Oracle promises 'lifetime support' for bought-in customers
Holdouts welcome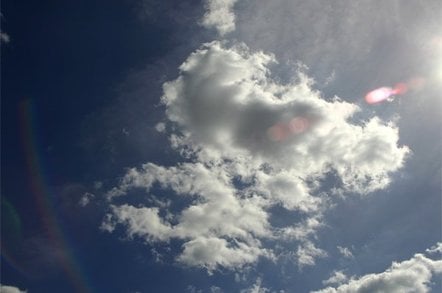 Oracle Corp has promised continued support for acquired applications while juggling with a shareholder legal action against its $5.85bn Siebel Software bid.
Charles Phillips, Oracle's president, announced a lifetime support policy to give customers confidence their existing software investments would be protected. "We'll give you both innovation and lifetime support at a measured price," he said.
Phillips announced lifetime support while opening the annual OracleWorld conference in San Francisco, California, Monday. Previously, Oracle has pledged support for PeopleSoft and JDE Edwards through until 2013 at least . And Oracle's chief executive, Larry Ellison, last week promised to support the existing suite of Siebel products "for some time to come".
Oracle's commitment emerged as its latest acquisition hit a legal snag. Three shareholder actions have been filed that claim Siebel failed to maximize shareholder value and sold to Oracle without entering into a fully-fledged auction process. One action, clearly filed with an eye on Oracle, charged the purchase was intended to take advantage of a recent low in Siebel's share price. News of the actions emerged in latest Stock Exchange Commission (SEC) filings from Siebel.
Oracle is, meanwhile, considering support for rivals' databases in the company's planned Project Fusion strategy - a program that will converge Oracle's applications with those from companies it has acquired on the same architecture. Project Fusion is expected to appear in 2007.
Phillips told OracleWorld that the company's Project Fusion council, a group that is overseeing the integration of products Oracle has acquired during the last nine months, is evaluating support for rival companies' databases. Phillips estimated a decision should be taken within the next six to nine months. Ahead of that, IBM's WebSphere middleware will run on Project Fusion. Oracle and IBM are in discussions on the definition and scope of the project to put WebSphere in Project Fusion, a work that builds on WebSphere's support for PeopleSoft and JD Edwards that Oracle inherited with its PeopleSoft purchase.
Phillips called the plan to put WebSphere on Project Fusion one of Oracle's "most important customer focused project at our company".
Oracle's acquisition strategy has seen it buy in a number of other companies' customers. Notably, Phillips promised continued support for IBM hardware and software after taking a majority stake in Indian banking software specialist I-Flex in August. ®
Sponsored: Minds Mastering Machines - Call for papers now open