Siebel is done deal, Oracle says
Hurdles? What hurdles?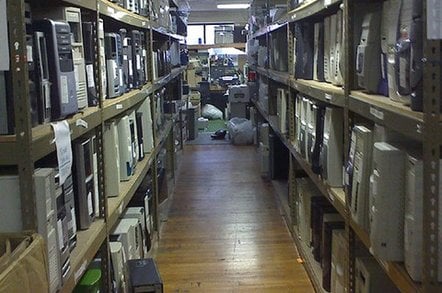 Oracle's acquisition of Siebel is a done deal as far as the delegates to OracleWorld in San Francisco are concerned. In the closing event on the first day of the conference Charles Phillips, Oracle's president, and George Shaheen, Siebel's CEO, appeared together on stage in a show of solidarity.
"Bet you never thought you'd see this," quipped Phillips to hoots and yahoos from the Oracle faithful. Shaheen waxed lyrical about the scale of Oracle's worldwide reach benefiting his customers. Little mention was made of the "subject to shareholder approval" and the gathering storm from Siebel's stakeholders.
Given that no love is lost between Oracle chairman Larry Ellison and Tom Siebel, the event had the air of one of those hostage videos where the captors haul them out to say what nice guys terrorists are.
Shaheen said: "It was interesting to call customers on the day of the announcement to ask 'What do you think of it?' Their response was really positive and pleased especially when they heard Oracle will continue to support and enhance the products."
Even those based on IBM's DB2 database? "We're an open company and support many databases," said Phillips.
The arrival of Jim Hayes, a global management partner at Accenture, brought an element of reality to the proceedings. Every mention of the merger was prefixed by the word "proposed" or followed by "if it goes ahead". There are hurdles still to be jumped: possible EC and Department of Justice inquiries or rejection of the deal by the shareholders. Not a done deal then, but at least this is nothing like as acrimonious as the PeopleSoft takeover.
The rest of the meeting concentrated on Fusion and how breaking down Oracle's products into services will allow the disparate products from Oracle, PeopleSoft, JD Edwards and Siebel will be brought together. "We'll take the best of each product and bring them together in a single offering," Phillips promised. ®
Sponsored: Minds Mastering Machines - Call for papers now open