HP throws scandal-dogged Peregrine a future
$425m buy-out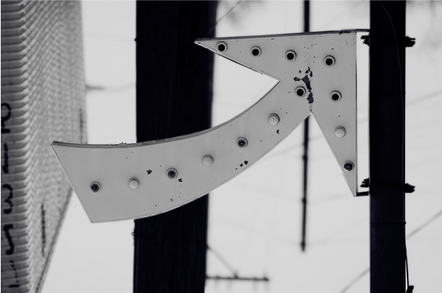 "If the corporate culture is so infected with problems that they have not yet been solved and if they are selling a product that is suspect on its face, then maybe society is better off if Peregrine Systems is laid to rest." So wrote Penn State ethics professor J Edward Katz last December, in one of the most damning judgments ever passed on a software company.
Today Peregrine's future is looking a lot brighter, after its management agreed to a $425 million acquisition by Hewlett Packard.
Peregrine hit the headlines three years ago, and eleven officials were eventually indicted on fraud and conspiracy charges including its CEO and CFO were eventually indicted on fraud and conspiracy charges by the Securities and Exchange Commission and the DoJ. The company filed for Chapter 11 bankruptcy protection in 2002, and was obliged to restate earnings for 2000, 2001 and the first three quarters of 2002. Peregrine admitted it had exaggerated earnings by over $500 million.
"Peregrine management engaged in a myriad of deceptive sales and accounting practices to create the illusion of growth, including secretly adding material sales contingencies to what appeared on heir face to be binding contracts," SEC officials discovered.
Peregrine's external auditor at Arthur Andersen was also indicted for conspiring with the management.
HP is paying a considerable premium for Peregrine: the cash deal values the software house at 36 per cent more than its public stock market valuation.
Professor Katz was prompted to write by an October SEC filing by Peregrine which admitted its internal controls were still ineffective - a warning that Peregrine still makes today. In its most recent recorded quarter (ending March) Peregrine lost $8.4 million on sales of $47.7 million.
VP Ann Livermore explained that HP will integrate Peregrine's asset management and service management software into its OpenView suite.
HP also announced its intention to acquire 130-strong storage software company AppIQ for an undisclosed sum today. ®
Sponsored: Minds Mastering Machines - Call for papers now open