Google Earth threatens democracy - again
More secrets laid bare to Godless commies
Yes indeed, Matt's mum provided us with the co-ordinates of the French naval base at Brest: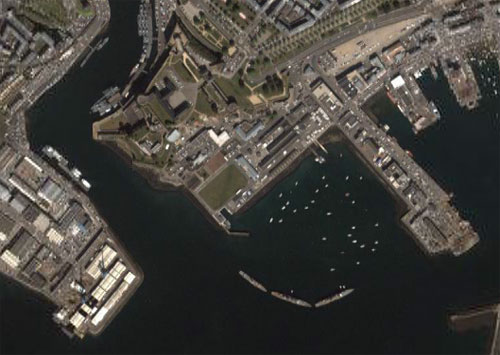 Tasty. Try some hi-res, hot warship-on-warship action: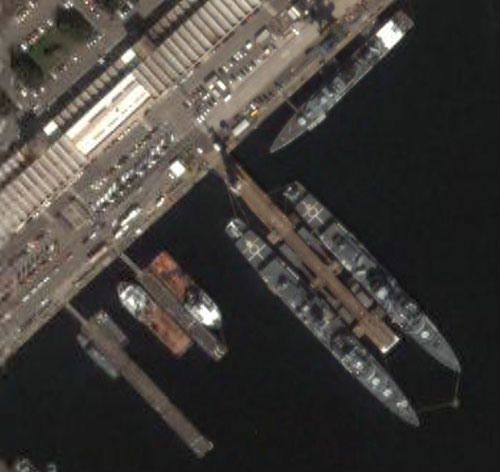 As we previously noted, the Brits are rather reticent about allowing the public to view its submarine bases, as this grab of Faslane (home of the Trident sub) shows: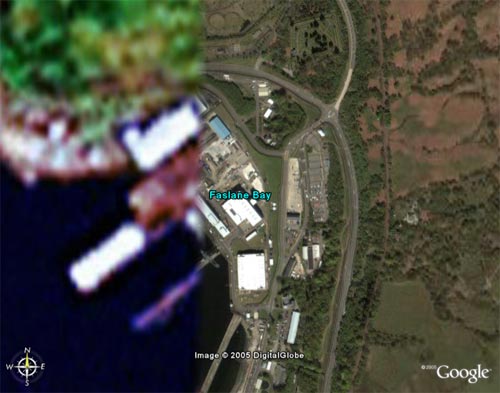 The French, of course, dismiss such childish obfuscation and share their facilities with pride: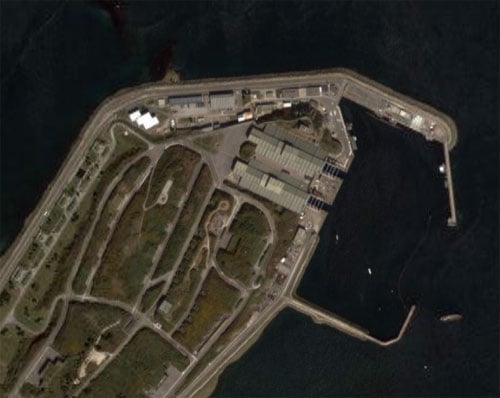 This particular installation lies just over the water south of Brest. Look like the chaps were at home, too, when Google called: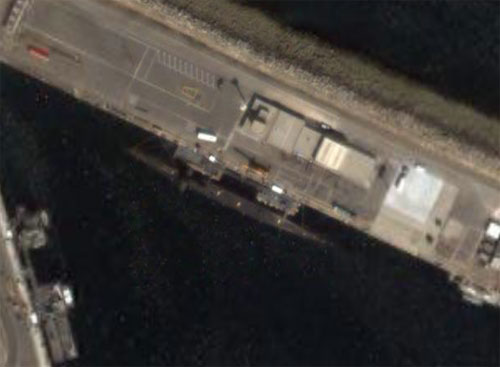 Marvellous. Matt says of his inquisitive mother: "No, I don't know why she was engaging in a bit of virtual snooping around high-security military installations either. I've reported her to MI5 anyway - you can never be too careful."
Quite so, although you can tell your mum that the following should give her something to peruse while she's being held without trial pending deportation to Syria - Rota naval base in Spain: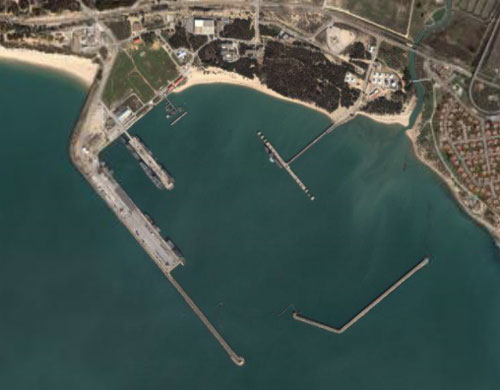 And here's a detail for aircraft carrier spotters (the Spanish Principe de Asturias, we are reliably informed: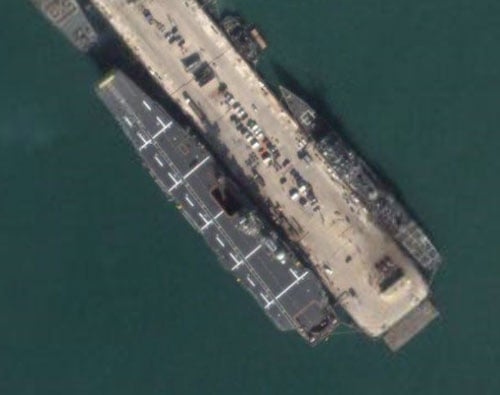 The base blurb reads:
Naval Station Rota, Spain is strategically located near the Straits of Gibraltar and at the halfway point between the United States and Southwest Asia. Because of this ideal location, the base is able to provide invaluable support to both U.S. SIXTH Fleet units in the Mediterranean and to USAF Air Mobility Command units transiting into or through the theater.

Naval Station, Rota and its tenant commands are located within the boundaries of the 6,100 acre Spanish 'Base Naval de Rota.' Under the guidance of the Agreement for Defense Cooperation, the U.S. and Spanish navies work together and share many facilities.
Yes they do, like the airfield: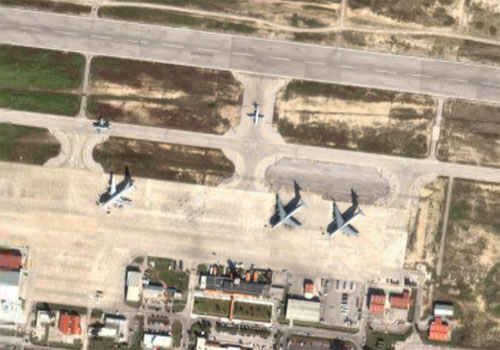 Sadly, security down at Rota isn't what it might be. There's clear evidence that Godless commie peaceniks have already infiltrated the base and left their mark. Well spotted by Liam Southwood: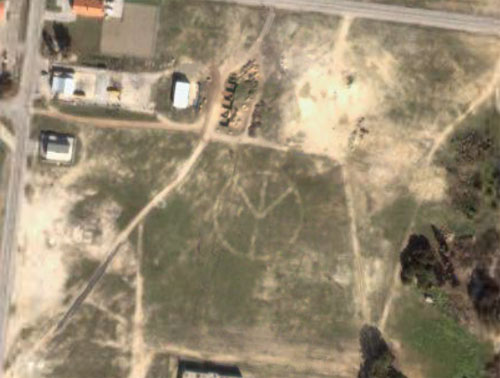 Good lord. To conclude this naval review, let's have a look at something truly strange way out in New Mexico: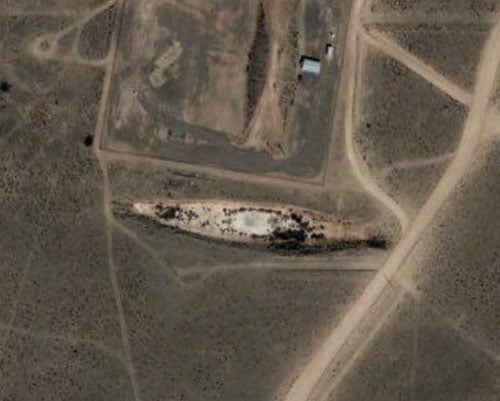 According to reader David Branch, this is an earth representation of the Bismarck, constructed for the Royal Navy but never used. The fact that's it's on White Sands Missile Range should set alarm bells ringing, as should its proximity to Holloman Air Force Base, home of the 49th Fighter Wing and its F-117As: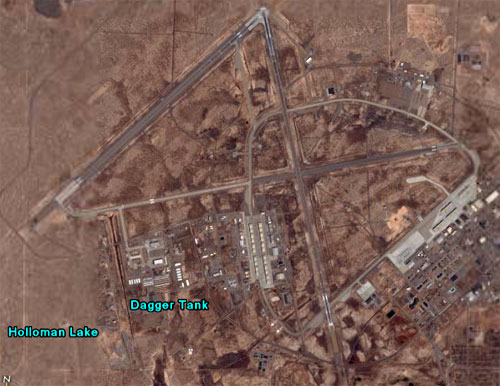 Sponsored: Minds Mastering Machines - Call for papers now open