Google Earth threatens democracy - again
More secrets laid bare to Godless commies
Don't bother to scour Holloman for F117As, though. They're not silly enough to leave 'em out during the day for passing satellites to snap. Instead, take a trip to Air Force Plant 42, in Palmdale: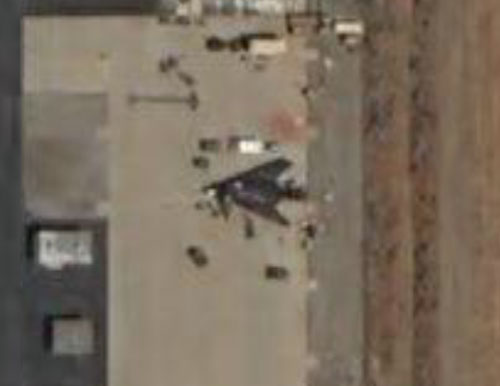 Like your stealth aircraft? Palmdale can also offer you the B-2: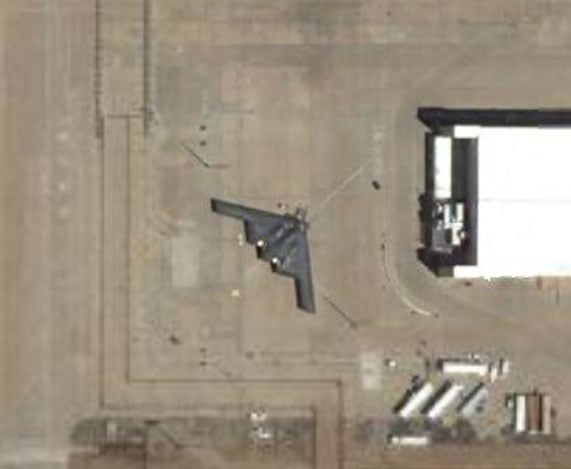 And back at our old favourite, Edwards AFB, feast your eyes on this impressive display of B1-Bs:
In Washington, meanwhile, this is where Air Force One lives on Andrews Air Force Base. Note the double fence and guard posts. You can't be too careful: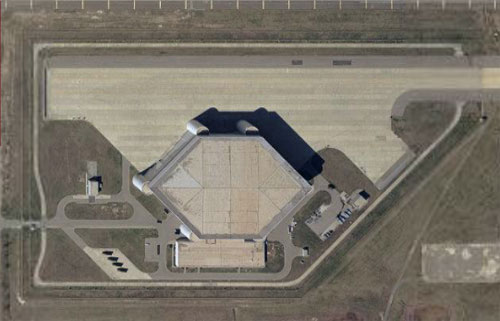 Sponsored: Fast data protection ROI?