ATI pitches for PC-TV convergence
Tune into Avivo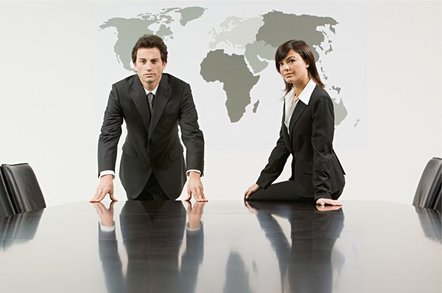 ATI today unveiled a new consumer brand covering high-quality video performance across platforms, from TVs to PCs.
Dubbed Avivo, the technology builds on the experience ATI gained developing and selling its Xileon line of image processing chips for digital TVs. The brand encompasses a range of image enhancement features, all of which will be applied across ATI's product lines, including Radeon, All-in-Wonder and Radeon Xpress.
Avivo focuses on improving brightness, colour, video resolution and de-interlacing, said Godfrey Cheng, ATI's director of multimedia products.
Some Avivo technology isn't new. ATI's Theater 550 Pro TV encoder chip, which it introduced last March, already meets Avivo specifications for video capture and encoding. It provides automatic gain control to cope with sudden changes in picture brightness, 3D comb filtering to better separate the colour and brightness information encoded in an analog TV signal, noise-reduction techniques, and delivers MPEG 2 compression in hardware.
Avivo specifies H.264 decoding hardware, which will be coming with ATI's R520 chip and its derivatives next month. Meanwhile, the Theater 550 Pro already offers an Avivo-level 12-bit analog-to-digital convertor and incorporates techniques to reduce the effect of multi-path interference on the TV signal.
Avivo also specifies upping the number of bits used to indicate the red, green and blue colour components of a pixel from today's standard eight to ten, increasing the colour space from 16.8m to 1.07bn. Images are recoded to ten bits per channel then dithered back to eight-bit or below, depending on the monitor you're using, said Cheng.
The technology encompasses the use of resolutions of around 2560 x 1600 and beyond, and supports dual-overlay techniques - essentially a way displaying the same content simultaneously on two screens set to two different resolutions. Avivo-compatible systems will support not only VESA monitor-oriented signal timings but also CEA consumer electronics signal timings to ensure PC-produced images appear correctly on TV screens, correctly scaled and with no under- or over-scan.
Avivo also mandates universal connectivity to TV, HDTV and PC using DVI and HDMI digital connections, and VGA, S-Video, component and composite analog links. Cheng said Avivo-branded products are already HDCP (High-bandwidth Digital Content Protection) compliant, ensuring the data sent to drive HDTV screens is encrypted across the link.
ATI's motivation is Microsoft's push to establish Media Center Edition as the standard form of Windows XP Home Edition and, eventually, Windows Vista Home Edition. That, in turn, is predicated on increasing PC-CE convergence - some might say it was actually trying to kick-start the trend - and if CE and PC vendors are going to be pushing Media Center systems to consumers, ATI wants to make sure they're using its graphics technology rather than Nvidia's or - worse in its view - Intel's integrated graphics engine. ®
Sponsored: Minds Mastering Machines - Call for papers now open