FileMaker Pro 8 advances beyond mere developers
The March of Time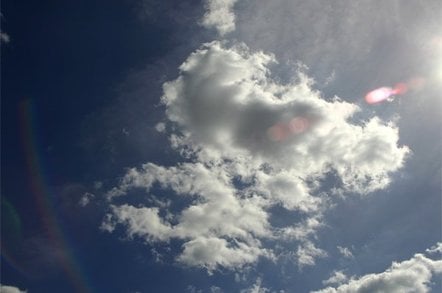 If FileMaker Pro 7 was the technical redesign of the FileMaker desktop database product for the modern world, FileMaker Pro 8 makes all the new functionality more accessible – even to non-FileMaker users.
FileMaker Pro 8 and Pro 8 Advanced are available now (at £219 and £329 respectively; you can upgrade for about £100 less and there are special education prices) and updated server versions will be available in the autumn.
No Developer version? Well, that's now called the "Advanced" version - apparently, the Developer tag put off potential purchasers who didn't see themselves as developers. This may be a sign of the times but FileMaker's developer community is one of its strengths. Anyone can use the features of a well-designed database tool - and FileMaker is surely that - but knowing which features to use and how to best support the business is still something that a good developer brings to the party. In a small company, a business user will be involved closely in development but the business itself, not systems development, should be his first priority.
Certainly, Alan Stirling of AST, a specialist Filemaker Pro developer based in London, is enthusiastic about the new product and doesn't see it as a threat to his business. It will just make it easier to exploit the power of FileMaker in new systems – he particularly welcomes the built-in Adobe PDF Maker data sharing facilities.
FileMaker data can now be saved directly as PDF documents (or Excel spreadsheets, for that matter), for use outside the FileMaker environment; and the contents of a field can now be emailed out directly from FileMaker, too. He also welcomes the new Tab control – with Version 8, he can build a multi-tabbed layout, with each tab potentially referencing fields from a different table, in a single step.
It's now easier for users to enter data accurately into FileMaker, as well. It has an "auto-complete" function for accurately entering repetitive data, dates can be entered with a point-and-click dropdown calendar and there is a new visual spell-checker.
This version of FileMaker Pro is intended as a relational desktop or personal database, although there is a server version for larger workgroup applications. It competes with products such as Access (FileMaker claims that it competes with Excel too, although relying on a spreadsheet as a database, as many people apparently do, frightens me) and Alpha Five.
It has limited multi-platform capabilities (databases can be shared between Windows and Mac users over a LAN or the web). It supports web publishing of databases but only up to five concurrent web browser sessions – room for improvement here, we think. There is also a mobile version (v8 is scheduled for release this autumn), which can synchronise PDAs running Windows Mobile or Palm OS with FileMaker databases.
So, is there a downside to this product? Well, Stirling hints at one, probably unconsciously, when he says that there's almost too much choice: FileMaker is really an extremely rich SME database platform now, so skilled developers can spend time arguing over how best to do things. Does this mean that there could be a temptation to push desktop / workgroup solutions too far with FileMaker?
There aren't many hard limits in FileMaker that will bite you (file size is only limited by available disk space, up to a maximum of eight terabytes, for example) but there is a limit of five concurrent remote (LAN) client users per file. In practice, this will be issue for few systems of the class FileMaker targets, but it isn't easy to get around it elegantly, without going to the Server edition. And this is limited to 250 FileMaker clients per server (in V7). There must be some large applications that would be more suited to an enterprise database such as DB2.
As an SME product such as FileMaker gets more sophisticated and easier to use, there's a danger that it will encourage companies to continue getting by with departmental systems when something at the enterprise level would be more appropriate.
But this is hardly the fault of FileMaker - and the existence of its active and experienced FileMaker developer community (some 30,000 strong), and the 2000 professional developers in the FileMaker Solutions alliance, should help mitigate any such issues, since no developer gains in the longer term from association with a system that is running out of steam. ®
Sponsored: Minds Mastering Machines - Call for papers now open