Sony shows 8x DVD+R dual-layer drive
And Mitsubishi flips its discs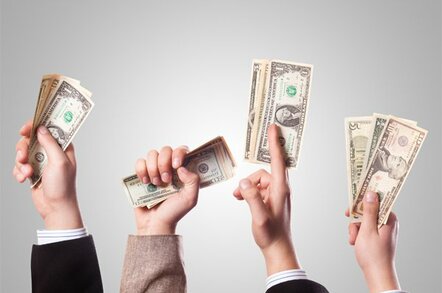 Sony has become one of the first DVD writer manufacturers to ship a dual-layer DVD+R that can write at 8x speeds, the company said today.
Separately, Mitsubishi today said it will ship DVD+R DL 8x capable media in October.
Sony's DRU-810A is an internal drive that hooks up to the host across an Ultra DMA Mode 2 ATAPI interface. In addition to 8x DVD+R DL, the drive supports DVD+R DL 4x. It also writes DVD+RW discs at 8x and DVD±R at 16x and DVD-RW at 6x.
Sony packages a pair of bezels, one silver, the other black, the better to match up with whatever system the drive is fitted to. The unit also ships with the Nero Software Suite. The whole lot will retail for around €70 (£48/$88).
Mitsubishi's discs, which provide 8.5GB of storage capacity, are based on a "high-sensitivity organic pigment" to support write speeds of 2.4x up to 8x and a maximum data-transfer rate of up to 209.25Mbps.
The DVD+RW Alliance announced the DVD+R 8x specification last March at the CeBIT show. Then, the technology's definition document had reached version 0.9 - sufficient, the organisation said, to allow hardware vendors to prepare for Q3 availability. ®
Sponsored: Minds Mastering Machines - Call for papers now open