Sony pulls the curtains at IFA 2005
Digital TV, musical phones abound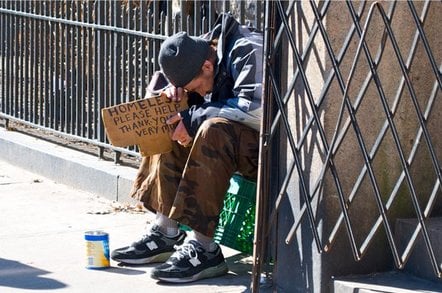 Rumours that Sony wouldn't be present at this year's Consumer Electronics show IFA in Berlin due to its shaky financial condition turned out to be dead wrong.
But while the company occupied Hall 18 of Messe Berlin, next door to its big rival Samsung, its stand wasn't filled with dozens of sales people trying to impress resellers and consumers with glitzy gizmos.
Instead, visitors saw a black cube made of semi-transparent, suspended strips of cloth, with seven 'experiences' hidden within. Visitors could relax in reclining chairs to test the latest Walkman cell phones, or lie in a honeycomb of pipes to hear the sounds from MP3 players. No Sony salespeople were present. This was a fully self service exhibition.
The decision not to highlight the entire range of more than 1,500 Sony products was deliberate, according to Sony Germany's General Manager Manfred Gerdes. The display had to appeal to a younger audience, he said.
Despite the new stand concept, Sony failed to show a lot of new exciting products at IFA. But that was the general feeling with most of the exhibitors at Europe's biggest consumer electronic show, which will close on Wednesday.
IFA 2003 was mostly dominated by flat-screen televisions such as plasma and LCD TV, and IFA 2005 isn't much different.
Companies such as Philips and Samsung are still betting their entire future on the introduction of HDTV, which forces realignment in the whole consumer electronics value chain, according to Rudy Provoost, CEO of Philips Consumer Electronics. Europe's leading satellite operator SES ASTRA expects all televisions in most European households to convert from analogue to digital by 2010.
Grundig - now owned by the Turkish manufacturer of electronic equipment Beko, and British distribution company Alba - made its comeback at IFA with a broad range of products, including digital media players and mobile phones.
Intel and Philips are to collaborate to market home entertainment systems with Intel chips. The US chip manufacturer will provide processor, chipset and software for the Philips media center, which can store and share photos, music and video on a single platform.®
Sponsored: Minds Mastering Machines - Call for papers now open