Vendors tout DVD-RAM 16x gear
World's fastest rewriteable spead - for now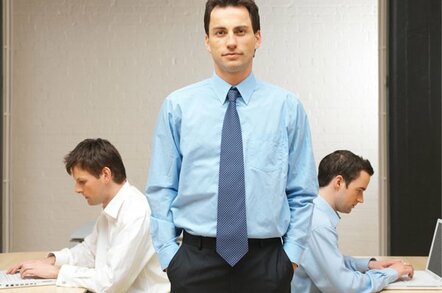 The Recordable DVD Council (RDVDC), the body behind the DVD-RAM specification, today announced its members have pushed the format's write speed to 16x.
As part of the announcement, RDVDC backers Panasonic and Hitachi unveiled 16x DVD-RAM drives for PCs. Panasonic, along with Maxell, also demonstrated 16x media.
Today's DVD-RAM drives and media are rated at up to 5x performance. The 16x rating is a maximum, with the new drives writing across a range of speeds from 6x up to the higher figure, with 16x discs spinning at a constant rotational speed rather than the constant linear velocity approach used in previous versions of the format.
The upshot is that while 16x drives will read and write 5x discs, drives rated for 5x can't write to 16x media, the RDVDC admitted, but they can read them. Indeed, the 16x DVD-RAM specification has not yet been formally accepted by the DVD Forum, the body that oversees the DVD standard. However, the RDVDC said it expects approval to be grated "within the near future".
Then, Panasonic, Hitachi and Maxell will be able to ship drives and discs. All it can say now, however, is that it expects drives and media to ship sometime before the end of 2005. Indeed, a roadmap provided by the organisation implies we're really looking at early Q1 2006 for volume availability.
That will give the DVD+RW Alliance time to get its 16x DVD+RW technology out of the door. In March this year, the Alliance loosely forecast autumn availability for 16x rewriteable product, though it would not be drawn into naming a precise timetable. Today's fastest DVD+RW drives write at 8x, a speed introduced during the first half of the year. ®
Sponsored: Minds Mastering Machines - Call for papers now open