Intel looks to 'Dunnington' multi-core Xeon future
Better Reidland than deadland...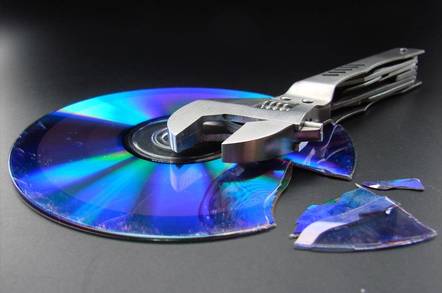 IDF Intel's follow-up to 'Whitefield', its four-core, next-generation microarchitecture-based Xeon MP chip, will be called 'Dunnington', the chip giant let slip yesterday.
It's one of the few codenames that hasn't been bandied about freely at this summer's Intel Developer Forum, but Digital Enterprise Group chief Pat Gelsinger mentioned it once during his show keynote yesterday, unless our ears deceive us, and it we spotted it on one of his presentation slides too.
Dunnington - or 'Dunny', which should bring some mirth to our Australian readers - will be part of Intel's Reidland platform, the successor to 'Truland', its dual-core oriented Xeon MP platform. Whitefield will also be part of Reidland, we understand.
Whitefield is expected to be the first Xeon MP part - sorry, Xeon 7000 part - to ship with an integrated North Bridge, part of Intel's scheme to provide a single system logic infrastructure for both Xeon and Itanium platforms.
If Whitefield doesn't get its own memory controller, it seems likely that Dunnington will. Whitefield is a certainly a four-core part, so it's a good bet that Dunnington will incorporate at least that number, probably even eight.
"...and quad-core and beyond capabilities, such as with Whitefield and our Dunnington development..." said Gelsinger yesterday. Should there be a 'respectively' in there, we wonder?
Given Dunnington's potential 2008 launch date, it could well be one of Intel's first 45nm parts. If it is a 45nm part - and that's by no means certain at this stage - it will almost certainly offer more cache than Whitefield's 16MB.
Tulsa, the 65nm dual-core Xeon MP 'old microarchitecture' part that will ship before Whitefield contains 16MB of shared L3 cache and 1MB of L2 cache per core, Gelsinger said. ®
Sponsored: Learn how to transform your data into a strategic asset for your business by using the cloud to accelerate innovation with NetApp