China's Lenovo wants North Carolina to pay to keep jobs - report
Learn some Mandarin too, yokels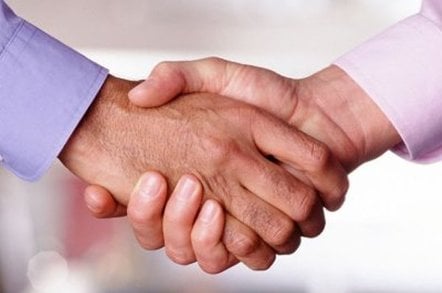 Chinese PC maker Lenovo wants to empty the pocketbooks of North Carolina taxpayers and pump their minds full of Asian culture, if the state hopes to keep the company's business.
The Herald-Sun has obtained documents showing that Lenovo expects up to a $14m incentive package to maintain its 1,800 strong workforce in the Research Triangle Park hi-tech area located near Durham. The company, which acquired IBM's PC business in May, appears set to play different states off each other as it decides where to build a new facility. Along with the incentives package, Lenovo requested that North Carolina subsidize courses in Chinese at local universities and create joint programs with schools in China, according to the paper.
"The purpose of this proposal is to determine whether Durham County, the City of Durham and/or the Research Triangle Foundation are willing to offer similar or better incentives in order to retain the existing jobs and receive the benefit of the new jobs that are resulting from the location of the central administrative offices of this company," said a copy of Lenovo's proposal seen by The Herald Sun.
Elsewhere, the document notes that other states have presented "reasonably attractive incentives for the company to relocate."
Lenovo looks to build a 600,000-square-foot building to replace the old IBM offices currently in use. In addition, it may hire up to 400 new wokers by 2009 as it expands US operations.
Another large PC maker - Dell - has paved the way for pumping funds out of North Carolina taxpayers' wallets. At more than $270m in incentives though, Dell has proved far more greedy than its Communist regime-backed rival. (Perhaps Lenovo can start playing patriot games with Dell now instead of the other way around.)
In both cases, the PC makers have asked for funds to build roads, train workers and set up college classes to teach students the ways of their hardware. Wouldn't it be something for Lenovo - or North Carolina rather - to fund enough Chinese language classes for North Carolina to become the call center outsourcing capital for China tech support?
There's plenty more on Lenovo's plans for North Carolina here. ®
Sponsored: Minds Mastering Machines - Call for papers now open