Intel to bring Lakeport graphics to Napa
'Centrino 3' gets enhanced graphics, wireless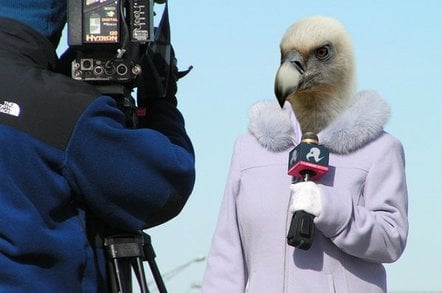 IDF 'Callistoga', Intel's upcoming 'Centrino 3' chipset, has a new name: the 945 Express.
The chip giant also said today that 'Golan', its next-generation Wi-Fi adaptor, will ship as the ProWireless 3945ABG.
The 945 will feature Intel's GMA 950 graphics core, which it introduced earlier this year in its desktop-oriented 945G integrated chipsets. In its mobile incarnation, the graphics core is clocked to 250MHz, up from the 200MHz at which the 915GM's GMA 900 core is clocked. However, the core can be underclocked to conserve power when it's full rendering strength isn't needed.
Intel VP Mooly Eden confirmed that the GMA 950 will run Windows Vista's composited user interface.
That ties in with the already-announced Display Power Saving Technology, which reduces the LCD's backlight dynamically according to what's being shown on the screen. It also slows down refresh rates when the screen is presenting 2D imagery.
The 950 brings to Napa improved video playback, thanks to 4x pixel rate motion compensation, adaptive de-interlacing and support for video anti-piracy techniques, including COPP, HDCP and CGMS-A.
Intel re-iterated earlier Callistoga revelations, confirming that it will support a 667MHz power-efficient frontside bus and Intel's Matrix Storage Technology.
As expected, given Intel's announcement that it's co-operating with Cisco on enterprise-oriented WLAN enhancement technologies, the 3945ABG supports improved access point selection, picking the best base-station to associate itself with not on proximity but on available bandwidth. It also makes roaming between access points work more smoothly.
In addition, the WLAN adaptor will support Cisco-Compatible Extensions, such as LEAP, EAP-FAST and CKIP. It will also support wake-on-WLAN, the wireless equivalent of the well-established remote access system.
The adaptor will also support the 802.11e quality of service standard to improve the transmission of time-sensitive data, such as VoIP conversations and video. To improve performance overall, the 3945ABG monitors and adapts to minimise interference on the 2.4GHz and 5GHz bands on which it operates.
As its name suggests, the 3945ABG supports 802.11a, b and g. It will ship as part of the 'Napa' generation of Centrino, alongside the 945 Express, in Q1 2006. ®
Sponsored: Minds Mastering Machines - Call for papers now open