SAP lures ex-PeopleSoft customers
We'll support you ever more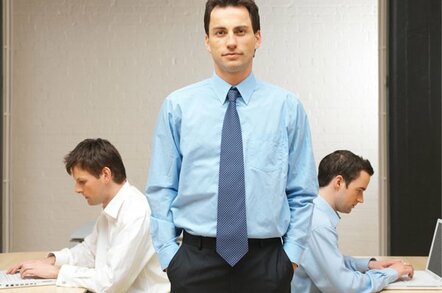 SAP says that it will provide support for PeopleSoft applications for half the price quoted by Oracle, hoping to gain from uncertainty among PeopleSoft clients.
Oracle, the biggest rival to the German business applications company, bought PeopleSoft last December for $10.6bn. By mid-January of this year Oracle had announced more than 5,000 redundancies, with the brunt of the layoffs taking place at PeopleSoft.
Oracle has also announced a massive integration project - known as Project Fusion - to integrate PeopleSoft and JD Edwards products with Oracle's business applications. Oracle got JD Edwards, another significant business applications company, as part of the bargain when it bought PeopleSoft.
Graham Kingsmill, managing director of SAP UK & Ireland, told ElectricNews.Net that only half of the cost of a PeopleSoft or JD Edwards support contract goes towards support, while the remainder is allocated to the development costs of new products. Kingsmill said that if PeopleSoft users buy support from Oracle then the future development portion of the money will be invested in the development of Oracle products, which may be of no benefit to PeopleSoft customers. SAP is offering half-price support in the hope of benefiting from uncertainty among PeopleSoft users and the offer is part of the "Safe Passage" marketing campaign it launched in January. A key aspect of this campaign was its acquisition of TomorrowNow, a US-based consulting company which provides support for PeopleSoft and JD Edwards. Kingsmill was in Ireland to meet with a number of SAP's clients, which include some of the largest financial services and pharmaceutical firms in Ireland. SAP is also trying to grow its share of the small and medium business market, the fastest-growing sector of the business applications market.
The company plans to build a network of channel partners throughout the country, who will sell SAP's products to companies who only need between two and ten SAP licences. SAP has already developed products such as MySAP to cater for smaller businesses. It also provides industry-specific templates with its software to reduce the time and complexity of an SAP implementation.
Kingsmill said that it would take a considerable amount of time to build such a partner network, because of the significant investment in training and certification that smaller consulting companies would need to make to qualify as SAP partners.
Copyright © 2005, ENN
Sponsored: Minds Mastering Machines - Call for papers now open