Customers slap Dell for lousy support
Almost as bad as HP - survey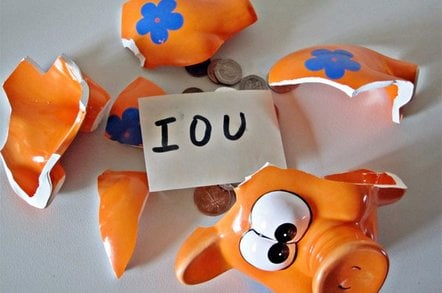 Dell customers have struck back following the company's decision to close its Customer Support Forums, by giving Dell's customer support the thumbs down.
The volume PC manufacturer was given a decidedly average ranking by customers in a survey of satisfaction ratings, down from the company's second-place position last year and a number-one ranking five years ago. The annual American Consumer Satisfaction Index (ACSI), which reports satisfaction levels of US customers in manufacturing and services, awarded Dell a score of 74 - its average for the entire PC sector. Dell's ASCI ranking is down from the previous year's score of 79, when it was number two to Apple Computer, and a first-place ranking of 80 in the year 2000.
ASCI said Dell had been particularly hurt by poor levels of customer service, an area where Dell lags not just Apple but the entire PC industry. Dell put users' backs up in July with its decision to close its US web forums. At the time, Dell said it had, er, decided FAQs and chat were the best way to handle support.
Also performing badly was Hewlett Packard (HP), which remains the worst perfomer three-years into the high-profile merger with Compaq Computer that was driven by former chief executive Carly Fiorina. HP's Compaq has the sector's unhappiest customers, with an ASCI ranking of 67, down two points in the last year.
Commenting on HP-Compaq's hat-trick year, ASCI noted it was normal for satisfaction to suffer in the wake of large company mergers as companies drift from focusing on customers and instead pay attention to consolidating their operations. However, ASCI, noted: "Three years is a long time to be at the bottom."
Apple is the industry's only bright spot. The company maintained its number one position by holding a score of 81 for the second year in a row.
Otherwise, the PC sector has little to be proud of. US consumers are generally far happier with the quality of goods and the level of service they receive from car manufacturers and the companies that build their washing machines. Car makers and manufacturers of household appliances separately rated an average score of 80. ®
Sponsored: Minds Mastering Machines - Call for papers now open