Graphics card vendors pre-announce Nvidia GeForce 7800GT
Jumping the Big F**king Gun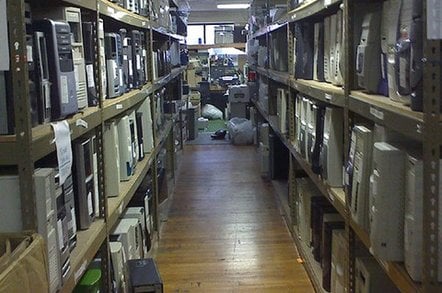 Update Graphics card makers ELSA and Leadtek have jumped the gun on Nvidia's GeForce 7800 GT launch, by announcing this morning a series of cards based on the upcoming chip.
The 7800 GT is expected to be launched later today when the annual QuakeCon first-person shooter gaming fest opens for its (virtual) bloody business in Grapevine, Texas.
The 7800GT contains 20 pixel processing pipelines, ELSA reveals - four fewer than the recently released GeForce 7800 GTX - and supports Nvidia's SLi multi-card co-operative rendering technology. It's fabbed at 110nm, says Albatron. Unsurprisingly, it supports DirectX 9 Shader Model 3.0 and Open GL 2.0 - and is apparently ready for Windows Vista, courtesy of Windows Graphics Foundation 1.0 support.
ELSA's Gladiac 7800GT card clocks the new Nvidia core to 420MHz, with the 256MB of quad-channel DDR memory clocked to an effective 1000MHz. The board sports twin DVI ports and a PCI Express x16 connector.
Leadtek announced the WinFast PX7800GT and WinFast PX7800GT Extreme, the latter clocked to 450MHz (core) and 1050MHz (memory) to "outperform all competitors". Both boards contain 256MB of GDDR 3 memory. The company said it would offer versions of the boards with its Advanced Cooling System in September.
No pricing information was provided for any of the three boards. ®
Update Albatron has just announced its 7800 GT-based board, the 7800GT. It's core is clocked to 400MHz, but the 256MB of GDDR 3 memory runs at an effective 1000MHz, the company said. There are dual ual DVI and VIVO connectors.
Sponsored: Minds Mastering Machines - Call for papers now open