DTI confirms another six month wait for WEEE
Landfill limbo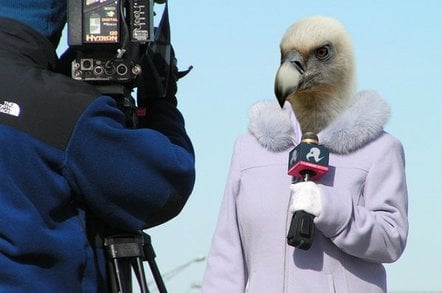 The government has once again delayed the implementation of a European directive designed to make the producers of electrical and electronic kit responsible for its eventual fate.
The WEEE Directive (Waste Electrical and Electronic Equipment), which will make manufacturers responsible for collecting and recycling end-of-life products, was originally due to come into force in June 2005.
However, the government said it would be unable to meet that target and delayed implementation until January 2006. The directive will now be postponed an additional six months until June 2006.
The Department of Trade and Industry (DTI) announced the delay in a letter:
"The government has decided to implement the WEEE Directive's producer responsibility and retailer take-back obligations...in June 2006 instead of January 2006."
It goes on to say that it is clear that separate WEEE collection facilities will not be ready for the January deadline, and that the government is also postponing the registration of producers of electrical and electronic equipment.
Some waste that would have been collected as part of the WEEE directive now falls under new hazardous waste regulations. The DTI says it will meet any additional costs local authorities face as a result of the deferral of producer responsibility.
However, some critics of the delay say that this ignores the potential environmental cost of burying hazardous waste in landfill.
Jon Godfrey, managing director of recycling firm Life Cycle Services said: "If they're going to separate it, why not recycle it? Under the Landfill Directive and the Hazardous Waste Directive the UK has an obligation to avoid land filling dangerous material."
Godfrey says that the delay is not surprising, but is disappointing, noting that the UK has developed a reputation in Europe for "this sort of thing".
"It is good that the DTI has said it will support the retailers in getting ready for the directive, but we are still short of facts. The market place is fed up with hearing 'get ready'. Some concrete facts about what we should be getting ready for would be useful," he added.
In the meantime, Godfrey advises companies to prepare as best they can. To read up on the fundamentals of the directive, and take professional advice on what it is likely to mean to them.
"One US company we've spoken to has said it is actually going to stop manufacturing one of its product lines because of the WEEE directive. That is an extreme example, but shows the need to understand how the directive will affect your business."
The UK, along with seven other European countries, is already facing the prospect of legal action from Brussels over its continued delays in making the WEEE directive law.
Nonetheless, the UK's tech industry has not been critical of the decision. John Higgins, director general of Intellect, the UK trade body for IT companies, said:
"The WEEE Directive poses major practical challenges. We ... welcome the DTI's decision to postpone the implementation date for the WEEE Directive until June 2006, as we'd prefer to delay implementation and get it right than be faced with a situation which is unworkable. ®
Sponsored: Minds Mastering Machines - Call for papers now open