VAT fraud changes shape of trade deficit
Missing traders means figures miss the point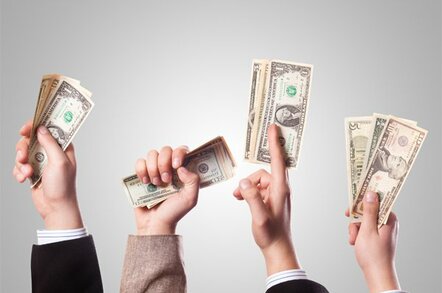 An unexpectedly large drop in the UK's deficit on trade in goods has prompted the government to investigate whether changing patterns of VAT fraud are distorting the figures.
Lastest figures from the Office of National Statistics show a surge in exports from May to June, with the deficit on trade in goods for June improving by £0.7bn to $4.3bn.
The deficit with the EU was £100m bigger than May, at $2.8bn, with rising imports of cars and capital goods. The deficit with non-EU countries shrank from £2.3bn in May to £1.4bn in June, boosted by exports of capital and intermediate goods, which includes mobile phones and computer components, and chemicals.
Yesterday, the ONS and HM Revenue and Customs said they "have concerns that the breakdown between EU and non-EU trade may be distorted by changes in the patters of Missing Trader Intra-Community Fraud." The two agencies are investigating missing trader fraud's effect on trade in goods estimates.
Put another way, the ONS relies on VAT figures to estimate trade levels and missing trader VAT fraud means imports may be under-estimated, while exports are over-estimated.®
Sponsored: Minds Mastering Machines - Call for papers now open