ATI, Nvidia mobile, desktop chips near launch
Cavalcade of codenames win PCI Express certification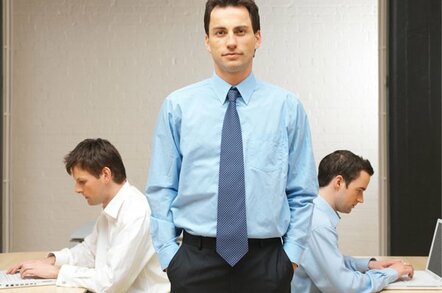 Nvidia is working on a mobile version of its GeForce 7800 GTX graphics chip, and has won a PCI Express compliance certificate for the part.
ATI, too, has had a heap of high-end chips certified by the PCI Express bus' overseer, the PCI-SIG.
The latest Nvidia part to be added to the organisation's certified-product list is the 'G70M'. The 7800 GTX was codenamed 'G70', so it's a good bet, given Nvidia's nomenclature formula, the new chip is a mobile version of that desktop part.
Nvidia is expected to announce the GeForce 7800 GT chip later this week.
Nvidia's first integrated chipset, 'C51', also makes an appearance on the PCI-SIG list. C51 has been reported as scheduled to ship in volume mid-Q3. Apparently, it supports both Socket 754 and Socket 939 processors and provides 3Gbps Serial ATA, Gigabit Ethernet, Firewire and USB 2.0 functionality.
New ATI additions to the list include the long-awaited R520, the R520GL, the RV515XT, the RV530 XT, the M56, the M58, the M52GL and the M54 GL.
The RV515 and RV530 have been known for some time - a leaked ATI roadmap that did the rounds back in April revealed these parts would be the next-generation successors to the X300 and X700 lines, respectively. There has been a delay in getting the R520 - ATI's upcoming high-end desktop part - out of the door, and the debut of the RV515 and RV530 has undoubtedly been put back too.
A further member of the family, the R580, is expected to be introduced early in 2006, too far off to appear in the PCI-SIG product list just yet.
The R520GL is a new codename, but it's not a surprising addition - you'd expect ATI to segment its new high-end offerings, just as it did with the various X850s and X800s.
The four 'M5x' parts suggest that, like Nvidia, ATI is looking to release mobile versions of its R5xx desktop chip family.
The R520 is expected to introduce DirectX 9 Shader Model 3.0 support to ATI's product line, and to support the company's SLi-like CrossFire system. ®
Related stories
Dell goes SLi for next XPS gaming PC
Nvidia lost market share in Q2
ATI 'enables' CrossFire on Intel 955X chipset
Nvidia updates drivers to confound CrossFire
ATI R520 to ship 'mid-Q3'
Leaked drivers reveal upcoming Nvidia kit
Nvidia unveils GeForce 7800 GTX
ATI quietly launches Radeon X550
Crytek: new ATI chip will support Shader 3.0
ATI top-end GPUs to win back 'channel leadership'
Sponsored: Minds Mastering Machines - Call for papers now open