Intel 'to exit' low-end desktop chipset biz
Pacifying other chipset makers?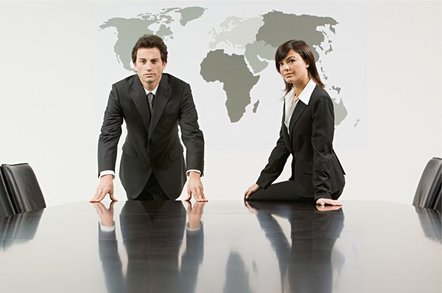 Intel is to depart the low-end desktop chipset market later this year, unnamed sources from within Taiwan's motherboard-maker community have alleged.
The claim was reported by DigiTimes today, which also noted Intel's unwillingness to comment on the matter, either now or in the form of a formal public announcement. It has, apparently, told some first-tier mobo makers and OEMs, and that's it.
The move is related to claims that Intel will kill off its 865 chipset family, along with its 915PL an 915GL chipsets, according to the same sources. If Intel exits the entry-level chipset market as alleged, the move would see the end of the 845 series, the 848P and the 910GL too.
Eliminating these products makes some sense. New mainstream and high-end desktop chipsets are coming next year, and these will inevitably push today's offerings down-market. Intel is driving hard on both PCI Express, multi-core processors, and new CPU technologies such as virtualisation and 64-bit addressing. All of these are likely to move quickly into the mainstream and further down-market, and they will all need new chipsets to make the most of these technologies.
Intel's decision to promote platforms of products rather than processors alone has been said by some observers to weaken the third-party chipset market - simply, it will be harder for other chipset makers like ATI, SiS and VIA to compete. Any move on Intel's part to open up the value end of the market, may be seen as an attempt to provide more room for such players who would otherwise focus on chipsets for AMD CPUs.
Ceding the entry-level market allows Intel to focus on higher-value, higher-price parts - if, of course, that is what it's planning to do. ®
Related stories
Intel to build DRAM units into desktop, mobile CPUs?
Intel trims Centrino, Celeron prices
Intel pitches Pentium M-based 'Sossaman' server chip
Nvidia lost market share in Q2
Intel dual-core Celerons to sport 5xx model numbers?
Intel pushes 'East Fork' home PC 'back to Q1 2006'
Sponsored: Minds Mastering Machines - Call for papers now open