Government IT spend to top private sector: IDC
Looking ahead to 2009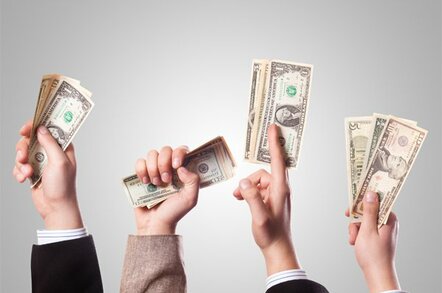 Public sector investment in IT will continue to outpace that from the private sector and retail, according to figures from analyst house IDC.
The company says spending by governments in Western Europe will reach $49bn annually, growing at nearly six per cent a year, and up from $38bn in 2004. Meanwhile the retail and wholesale market will be worth $39.6bn, growing at around 4.1 per cent annually. IDC estimates that this sector will be worth $33.6bn ($19.9bn for retail and $13.7bn for wholesale) in 2005.
In the business and retail sector, software will be the fastest growing segment, IDC says, followed closely by IT services, which in turn will account for around 50 per cent of the total spent. Demand for networking equipment will drive hardware sales in 2005, but between 2005 and 2009, spending in the retail sector will outpace business investment.
In the public sector, most of the growth will come from the local authorities. IDC says companies wanting a slice of the action should focus on "IT solutions that support business process transformation". That's CRM software and anything else that goes into portals or call centres, in common parlance. ®
Related stories
European governments cautious on IT spend
IDC sees slow year for IT in Europe
E-gov to cost Europe 4bn+

Sponsored: Minds Mastering Machines - Call for papers now open