BMC bedazzles investors with rosy 2006 outlook
Smaller staff, more revenue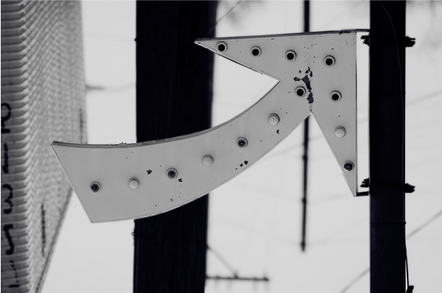 Shares of BMC surged Wednesday on the back of decent first quarter results and a rosy outlook for the current quarter and coming year.
The software maker handed investors all the right information, pointing to solid revenue growth and effective expense controls over the past few months. That's great news for close BMC watchers who saw a 12 per cent workforce cut in April and witnessed preliminary fourth quarter results well below previous expectations. BMC's strong outlook helped push shares higher more than 10 per cent to $20.88 at the time of writing.
Excluding unusual charges, BMC posted net earnings of $43.9m during the first quarter, which marks a 39 per cent year-on-year rise. Earnings per share came in at 20 cents versus a consensus analyst estimate of 13 cents.
Including charges for restructuring and tax on repatriated foreign earnings, BMC's results weren't quite so stellar. It reported a net loss of $41.1m and a loss of 19 cents per share. A year earlier, BMC posted a $10.7m profit and earned 5 cents per share.
Revenue for the first quarter of 2006 hit $348.3m - up 7 per cent from $325m in 2005's Q1. License revenue jumped 14 per cent to $113.9m and maintenance revenue moved higher 4 per cent to $213.6m.
"Despite a competitive environment, our implementation of a major restructuring and the reallocation of sales resources to growth businesses, we sharpened our focus and significantly improved our operating margin," said Bob Beauchamp, CEO at BMC. "The growth in profitability of our business is indicative of the value of these initiatives."
Investors, however, seemed more impressed with what BMC promised for its second quarter and rest of the year than the first quarter figures.
BMC is looking for second quarter revenue to come in between $355m and $370m and earnings per share come in between 20 and 25 cents. Analysts currently hover around the low end of that range with their estimates.
For the full year, BMC vowed to bring in between 90 and 96 cents earnings per share - up from a previous range of 86 to 92 cents. It raised the revenue forecast as well to a range between $1.49bn and $1.52bn from $1.48bn to $1.50bn.
Still, analyst firm Bear Stearns wasn't convinced that all is well at the software maker.
"BMC reported solid June quarter results last night, the first such quarter in quite a while for this company," said Bear Stearns in a research note. "The main question is whether this quarter was an anomaly or whether this is the first indication of a positive trend.
"While we view the results favorably, we are not convinced at this time that BMC can stabilize its core mainframe database tools business (though it was admittedly strong in the June period) or meaningfully grow its distributed business."®
Related stories
BMC asks for more time to get books SOX-ready
BMC apologizes for poor Q4 with massive job cuts
BMC snags OpenNetwork for $18m
BMC unites channel programme
BMC buys French identity software maker for $33m
Sponsored: Minds Mastering Machines - Call for papers now open