Novell moves for sudden death in SCO case
Copyright KO?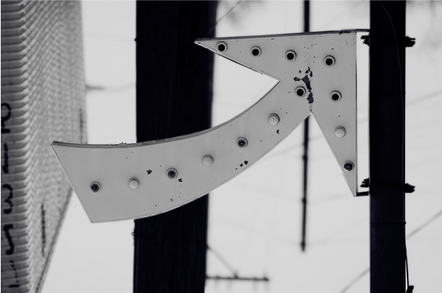 Novell has bustled a request for judgement in front of the Utah Judge responsible for hearing its defense against SCO's copyright suit. It puts the controversial question of who owns the Unix copyrights foursquare, and is well armed enough, it hopes, to deliver a knock out blow.
SCO bought Unix and UnixWare in 1995 for $100m, and believes it also acquired 106 Unix-related copyrights as part of the deal. These were listed in a subsequent amendment, Amendment No.2. Novell denies the copyrights were transferred, and was sued by SCO in a Slander of Title Suit in January 2004. Novell has consistently denied SCO was in a legitimate position to bring this case.
Without the copyrights, much of SCO's legal claims fall apart. As SCO itself argues in its most recent Amended Complaint:
"Copyrights provide critical protection against misappropriation as required established by the United States Congress under the Copyright Act. SCO requires the full copyright protection it purchased from Novell to enforce its rights in its proprietary UNIX and UnixWare source code and related technology against infringing third parties."
It also brings into question the legitimacy of licensing deals SCO struck with Sun Microsystems and Microsoft.
Novell has at last filed to have these examined and throw out - with prejudice.
"They begged us for our copyright" - Novell
The ambiguity in the notorious Amendment 2 stems from the fact that it specifically excluded from the 1995 transfer "all copyrights and trademarks, except for the copyrights and trademarks owned by Novell as of the date of the Agreement required for SCO to exercise its rights with respect to the acquisition of UNIX and UnixWare technologies."
However Novell claims that in the spring of early 2003, as a legal offensive from SCO was imminent, "SCO repeatedly asked Novell to transfer the UNIX copyrights to SCO."
Why request ownership of something it believed it already owned? As Novell argues, "In doing so, SCO conceded that title to the UNIX Copyrights remain exclusively with Novell."
SCO also "asked Novell to assist SCO in a Linux licensing program ... Novell refused to participate".
Novell wants SCO to repay the System V royalties it agreed to continue collecting on behalf of Novell, and this includes SCO's recent IP licensing deals with Sun and Microsoft.
"SCO has no authority to enter into the Sun and Microsoft SVRX Licenses, or the Intellectual Property Licenses with Linux end users and UNIX vendors," the counterclaim states.
As an interim, it wants a trust set up for the contested licensing royalties. Novell notes that because SCO's money is running out, this should be a matter of priority. ®
Related stories
SCO moves to limit Smoking Gun Memo damage
SCO abandons trade secret attack on IBM
Novell offers SCO last drink at System V saloon
Novell turns the screws on SCO

Sponsored: Minds Mastering Machines - Call for papers now open