Spear phishers launch targeted attacks
Criminals oust mischief makers as malware goes mafia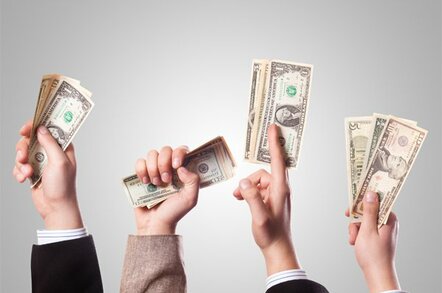 Customised malware attacks are becoming more commonplace with virus-laden emails up 50 per cent in the first half of 2005 despite a decrease in volumes of spam and simple computer viruses, according to an IBM security report. The industry giant said that targeted attacks against specific organisations and industries - apparently geared towards stealing critical data, identities or extorting money - are on the rise. Government, financial services, manufacturing and healthcare industries are all in the firing line.
IBM has also seen a resurgence of targeted phishing attacks for money laundering and identity fraud purposes. These attacks (35m in Q1 2005, according to IBM) are becoming more focused with so-called 'spear phishing' - highly targeted and co-ordinated attacks at a specific organisation or individual designed to extract critical data - increasing more than ten-fold over the first half of 2005.
Although fraudulent phishing mails rose, volumes of spam decreased from 83 per cent in January to 67 per cent in June 2005. Meanwhile incidents of virus-ladened emails increased from one in every 51 emails in December 2004 to one in every 35 in January 2005 and one in every 28 by June 2005, IBM's Global Business Security Index Report concludes.
IBM's conclusions are in tune with findings from the wider information security industry on the increasing use of hacking and computer virus attacks for criminals purposes. Separately email security firm MessageLabs said that phishers are moving away from large high-profile banks globally to target smaller, local banks, with many instances occurring in countries in South America. On a daily basis, MessageLabs discovers approximately 20 websites harbouring malware aimed at compromising predominantly South American banks. ®
Related stories
Malware authors up the ante
Anti-spam success drives malware authors downmarket
My car has a virus (and other security threats)

Sponsored: Minds Mastering Machines - Call for papers now open