IBM takes D-W-L for undisclosed sum
Wheel of acquisition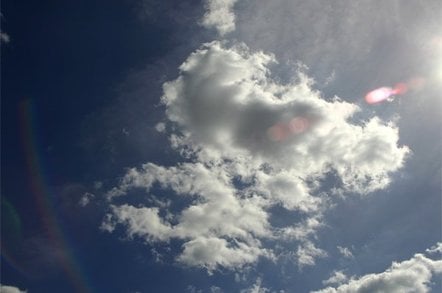 IBM has purchased data hub specialist DWL for an undisclosed sum, adding yet another niche software maker to the giant's middleware portfolio.
As far as start-ups go, DWL is relatively mature, having been in business since 1996 and selling a fifth-generation of DWL Customer. Such experience has the firm making bold statements. It sells "truth" no less.
"DWL Customer is an enterprise customer master data hub that provides a unified customer view and update environment to multiple channels," the company says. "It aligns these front office systems with multiple back office systems in real time, providing a single source of customer truth across the enterprise. DWL Customer's key technological strength is its 'hub' or service-oriented architecture. Unlike UI-driven CRM systems or product-centric back office systems that create islands of customer information, DWL Customer is designed as a 'headless' application that contains hundreds of packaged business services that may be integrated with front and back office business applications."
Hold on, folks, we'll be out of Buzzwordville any second now.
DWL built its flagship product with Java and counts the usual suspects - IBM, HP, Sun Microsystems, BEA and Oracle - as its partners. As you can tell, the software maker claims to give customers a deeper look into all the data flowing through various databases and transaction systems.
IBM declined to say how much it paid for this hub daddy, which employs 150 people and has headquarters in Atlanta and Toronto. DWL will join about 20 other small software makers that IBM has purchased over the past couple years, as it builds out the WebSphere portfolio.
IBM did not say if it plans to sell DWL Customer as a standalone product or if it will bundle the software with a larger package. It expects the deal to close later this year, pending standard approvals. ®
Related stories
IBM and Red Hat to browbeat Sun Solaris users for free
IBM's Ascential buy - good sense?
MS buys FrontBridge, buys into Finjan
IBM does the application shuffle and catches Meiosys
IBM grows Tivoli with Isogon
BEA mauled by grumpy Bear
Sponsored: Minds Mastering Machines - Call for papers now open