NCR pilfers CEO figurehead from Symbol
Sometimes you feel like a Nuti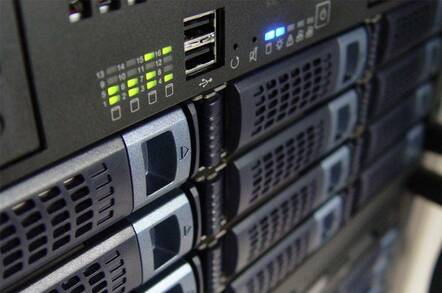 NCR felt like a Nuti and managed to hire one away from Symbol Technologies as its new CEO.
Bill Nuti has assumed the roles of president and CEO at NCR, filling the positions left open when Mark Hurd went running to HP. This move follows NCR's decision last week to tap Jim Ringler as Chairman, allowing longtime NCRer Lars Nyberg to retire from the post.
"Bill is an experienced and results-driven executive with strong global technology experience, particularly in areas of interest to our company," Ringler said. "After considering carefully a number of outstanding candidates, Bill's proven ability to lead complex organizations, and his track record of building high-performance teams and growing revenue truly stood out. Our board unanimously agreed that he is the perfect fit, and we are delighted to have him join NCR."
Always good to find a "results-driven" CEO. There are so many "results-apathetic" executives around these days.
Nuti worked as Symbol's CEO since Dec. of 2003 and before that as an executive at Cisco. He managed to return Symbol to profitability for the first time in five years and helped increase revenue, NCR bragged.
Symbol plans to kick off its own CEO hunt, while appointing CFO Sal Iannuzzi the interim chief.
"While we are disappointed in Bill's decision to leave, the Board has great confidence in Symbol's senior leadership team and its ability to execute the operating plans we have in place," said Symbol's non-executive Chairman Robert Chrenc. "We thank Bill for his many contributions in successfully bringing Symbol through a very difficult period and wish him the best in his future endeavors. We are confident that we will soon identify a high-caliber executive to lead the company to the next level."
NCR and Symbol have some product overlap in the area of point-of-sale systems and kiosks. These similarities, however, are fairly minor given NCR's large software and services operations and Symbol's focus on RFID products.
NCR took its sweet time finding a new CEO. Hurd left for Fiorinaville way back in March. ®
Related stories
HP carries home Dell CIO from exec swap meet
NCR's Q1 goes the way of the Hurd
Why Fiorina wasn't the right man for the HP CEO post
BOFH gets an RFID he can't refuse
Sponsored: Minds Mastering Machines - Call for papers now open