AMD takes knife to price list
Kills off old chips, rolls out new parts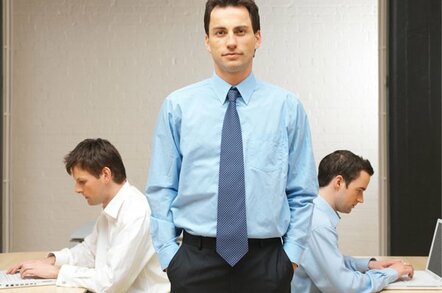 AMD today slashed prices across the whole range of processors it offers. It also introduced a number of new products.
So in come the dual-core Opteron 865 HE and 860 HE, at $2,649 and $2,149, respectively, with 265 HE and 260 HE variants priced at $1,299 and $1,051, respectively.
They were joined by the dual-core 265, 270 and 275 parts, at $851, $1,051 and $1,299, respectively.
That saw the single-core models 252, 250, 248 and 244 drop in price, as did the 852, 850 and 848. The Opteron 1xx series saw its prices cut, too, though new models were added to the line-up. The single-core HE families were joined by the 250 HE and 850 HE, at $851 and $1,514, respectively - again, that pushed down the prices of existing 2xx and 8xx HE and EE parts.
The Opteron 140, 240 and 840 single-core parts were dropped from the company's price list.
All the dual-core Athlon X2 desktop CPUs are now less expensive than they were on Sunday, by up to 12.3 per cent. AMD also introduced the X2 3800+, as anticipated.
The single-core Athlon 64 family lost a member, the 3400+. The 4000+, 3800+, 3700+ and 3500+ saw their prices cut, by up to 22.2 per cent - the pricing of the rest of the line-up remained unchanged. Athlon 64s for desktop replacement notebooks became up to 24.6 per cent cheaper today.
Mobile Athlon 64 CPU prices fell too, by up to 22.7 per cent, though the 2800+'s price remained unchanged. You'll note we don't distinguish between Mobile Athlon 64s for mainstream notebooks and for thin'n'light portables. That's because AMD no longer does, either. Today, it dropped the latter line-up, presumably in favour of the Turion range, whose prices also fell today, by up to 32.6 per cent, though the majority were cut by around 16 per cent. The ML-28 and MT-28 prices were unchanged.
AMD trimmed its Mobile Sempron prices, knocking $3-10 off the prices of almost all series members. On the desktop side, it introduced the expected 3400+, with 64-bit support, for $134 - again, there was a knock-on effect on all lesser desktop Semprons. AMD removed the premium for 64-bit versions of a given model number. It also dropped the Socket A incarnations of the 3000+ and 2800+, and aligned Socket A and Socket 754 pricing for those models where the two versions co-exist. ®
Related stories
NEC rejects AMD subpoena demands
Iwill readies 64GB two-way Opteron mobo
AMD's Opteron decimates Xeon market
AMD's 3GHz Athlon 64-FX 'due Q1 2006'
AMD to drive dual-core downmarket
Sponsored: Minds Mastering Machines - Call for papers now open