Hollywood sock-puppet senator faces tech insurgency
To your blogs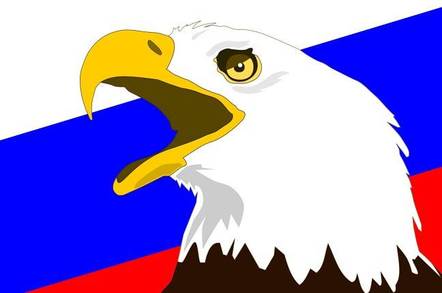 US senator Orrin Hatch, scourge of file sharers could be out of a job in 2006 if fellow Republican Steve Urquhart gets his way. Urquhart, House of Representative member and party whip from the land of Utah, has announced he is running against Hatch as GOP candidate in 2006, and wants internet users to boost a bi-partisan challenge.
While Urquhart's stance on new media and the internet are not yet entirely clear, he already has support from Utah's former state chief information officer (CIO), Phil Windley. According to Windley, a Republican is the best chance of beating Hatch, who is a popular five-term Senator in a state where Democrats are an outside bet. Windley is asking all internet users to spread the word and donate to Urquhart's cause. The aspiring senator needs between $750,000 and $1m to fund his run against Hatch.
Commenting on Urquhart, Windley said on his own blog: "[Urquart is] smart, he's conservative and, most germain [sic] to this conversation, he gets and uses technology. His blog isn't something he started because he was running for Senator... this guy can not only say 'Technorati' but knows what it is!"
Windley is using Hatch's track record against him to swell the coffers and attract bi-partisan support from techies across the US. "If Hatch were just bad for Utah, this might be a Utah issue," Windley said. "But Hatch is bad for the internet and this is a chance for techies to show a little muscle and strike a blow for what they believe in."
In an e-mail conversation with The Register, Windley added: "This is an interesting race, because Hatch has a national profile as an anti-technologist and the Internet gives people outside of a state to have considerable influence on elections within the state, even though they can't vote, through donations to the candidates who can defeat Hatch."
And what a track record Hatch, a 28-year Senate veteran, has. Although he was for a time disillusioned by the inequities of the recording industry (See - Senator Hatch's Napster Epiphany), to the extent that he threatened the major labels with a compulsory license, he has since returned to the fold.
Last year, the one-time keen supporter of the Digital Millennium Copyright Act (DMCA), proposed to the so-called Induce Act, which makes the "intentional inducement of copyright infringement" and offense.
The senator has risen to prominence through his position in Washington as a member of the US Senate's judiciary committee and finance committee, among other committee works.
According to Windley, Hatch's unswerving support for all things copyrighted has earned him the description the Senator from Disney, "because he seems to represent Anaheim's interests much more keenly than he does Utah's."
According to Windley, Hatch's unswerving support for fighting online copyright infringement has earned Hatch the description the Senator from Disney, not because he's Mickey Mouse, "But because he seems to represent Anaheim's interests much more keenly than he does Utah's."
The crown of Senator for Disney actually belongs to Fritz Holling, aka "The Mouseketeer". But the cap certainly fits Hatch too.®
Related stories
Major telcos and device makers go after Induce Act
Hatch's Induce Act comes under fire
Consumer groups rally against Hatch's Induce Act
Dirty rotten inducers - the law the IT world deserves?
US Senator would destroy MP3 traders' PCs