HP makes FATA fatter for EVA
Forget EMC for a minute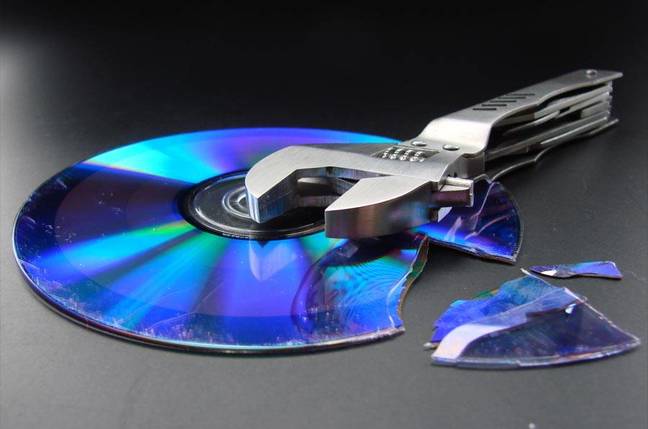 HP today scrambled to counter EMC's launch of a new Symmetrix monster by announcing an upgrade to the FATA (Fibre Attached Technology Adapted) drives used in its EVA storage line.
HP sexed-up the news with some Dilbert-speak.
The FATA technology will "better enable information delivery according to its business relevance," HP said in a statement. That sounds damn impressive until you remember that we're only talking about a new hard disk.
The basics here have HP selling 400GB and 500GB FATA products instead of 250GB products in the fourth quarter.
While better FATA drives don't inspire the same awe as a speedy, petabyte storage system, HP did as least have the decency to tell the press about its products. EMC kept its new DMX-3 box a secret, informing only the Wall Street Journal and CNET of the product.
HP works with Seagate to craft the FATA drives, which are lower-cost, lower-end drives than the typical Fibre Channel gear. The latest FATA drives, claims HP, will provide nearly double the capacity and at around 50 per cent lower cost per gigabyte than high-performance FC drives, while sharing the same enclosure.
The FATA drives are somewhat similar to SATA drives except they ship with a dual-port 2Gb/s Fibre Channel interface. With the 500GB product, the EVA4000 will stretch up to 28TB, the EVA6000 will hit 56TB and the EVA8000 will reach 120TB. ®
Related stories
EMC spawns data storage Godzilla
EMC does double-digit growth thang again in Q2
HDS intros midsize storage controller
Hitachi has case of midrange storage madness
Battered HP storage staff deliver plethora of product
Sponsored: RAID: End of an era?