EMC spawns data storage Godzilla
Petabyte giant squares up to rivals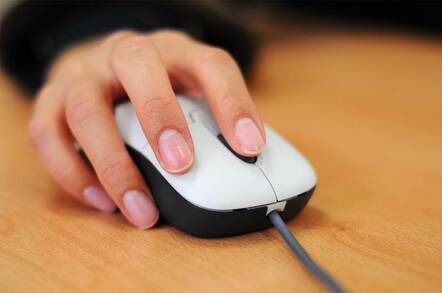 Bigger, faster, stronger. That's what EMC wants customers to think when they consider the latest gear in the Symmetrix DMX line of storage systems.
EMC today unveiled the DMX-3 box and delivered a real stunner. The system, shipping in Sept., holds 960 disk drives and will support up to 1,920 drives by the first half of 2006. Then, by the end of 2006, EMC plans to qualify the system to hold more than 2,000 drives and store up to 1 petabyte of information. Along with the increase in drives, the box also has better I/O, more processors and mirrored cache - a first for EMC.
Charles King, an analyst at Pund-IT, couldn't answer why EMC continues to name its high-end storage boxes after a popular rapper. He did, however, have some insight as to where this big daddy DMX-3 fits into EMC's strategy and customers' data centers. Is this just EMC threatening IBM and Hitachi with a super-large, er, member of the DMX family or something more?
"Sometimes the thin air of high end IT can induce unnatural levels of euphoria," King wrote in a research note. "It is well and good to have the biggest, fastest, baddest product on the block, but answering elemental questions is more important: How does this new solution fit into the vendor's larger company and product strategy? Where does it diverge from competitors' offerings? Who really needs it?
"With that in mind, what are we to make of EMC's DMX-3? First, the new system seems to deserve its sizeable sobriquet, supporting significantly higher capacities of internal storage than competing solutions. . . The company's doubling of internal bandwidth, processing power, and the addition of fully-mirrored global memory directors should allow customers to easily scale both system capacity and performance, critical issues for organizations that rely on storage solutions of this size."
King was also impressed with EMC's pledge to sell low-cost Fibre Channel (LC-FC) drives across the entire DMX line, starting in early 2006.
When notified about the LC-FC drives, Rapper DMX said, "This is for my dogs, this is for my dogs, this is for my dogs, this is for my dogs."
EMC stressed that DMX-3 boxes should not be thought of as replacements for the DMX-2 line. With DMX-3, we're talking about top-of-the-line kit - more storage space, more processing power and the highest-end failover technology.
"The new Symmetrix DMX-3 array is composed of a single system bay and separate storage bays," EMC said. "Each bay is powered independently and contains a scalable power and battery backup infrastructure to support the components within each bay. System capacity can be upgraded non-disruptively by adding either another storage bay or adding additional disk drives into available space. Likewise, additional processing power can be added by installing additional director boards while the system is online."
In Sept., the new gear will support FICON-attached IBM mainframes (zOS) and iSCSI or Fibre Channel-based hosts running AIX, HP/UX, Linux, Solaris and Windows. EMC will add more systems by year-end and throughout 2006. The list starting price is $250,000 for what it's worth.
Pity EMC's PR department isn't using the new DMX. If so, they could have stored enough information about the box to satisfy all reporters instead of just spoon-feeding a couple of presentations to the Wall Street Journal and CNET. Always good to see a storage company ignore the storage trade publications. We're sure you can appreciate how little EMC cared about delivering news to our millions of readers. And you thought Europe mattered. ®
Related stories
EMC whistleblower says Symmetrix coverup caused nervous breakdown
EMC floods market with new hardware
EMC wags new NAS giant at rivals NetApp and IBM
EMC admits to iSCSI fleet
IBM slays Shark, intros Power5 storage monster
Sponsored: Learn how to transform your data into a strategic asset for your business by using the cloud to accelerate innovation with NetApp